Year Four Lisbon is taught by Abbie Clark. Her TA is Carole Boyle. Year Four Padua is taught by Orla Reilly. Her TA is Reiko Gall. The Year Four classrooms are in the St Francis building and they share the back playground with the rest of KS2.
Weekly Class Updates
Our Retreat to Aylesford
In July we visited Aylesford Friary where we had a talk from a Friar, visited their different chapels and then walked the Rosary Way. We spoke about each of the different mysteries that we have been learning about this year in our Rosary work. The children were very respectful all day and enjoyed reflecting on their learning this year.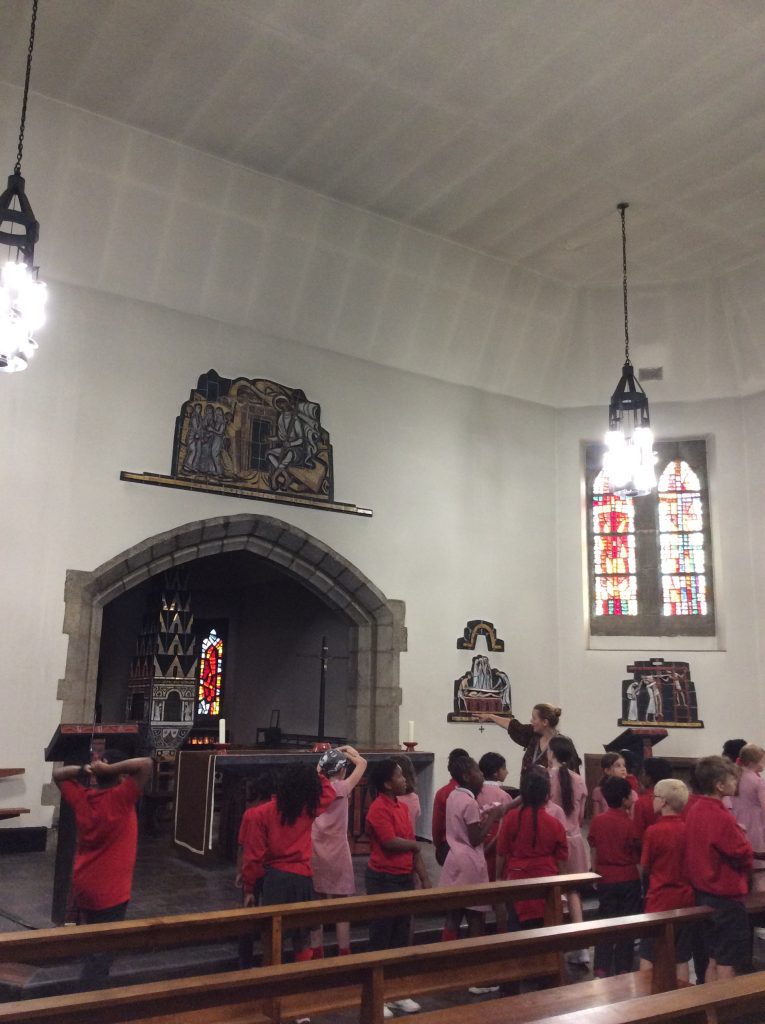 Our Science Experiment
In Science, we have been looking at electricity. We have been able to create a human circuit by pretending we are components such as batteries, bulbs and wires using our arms. We have also been drawing circuits and challenged ourselves to use the scientific symbols to represent each piece of equipment.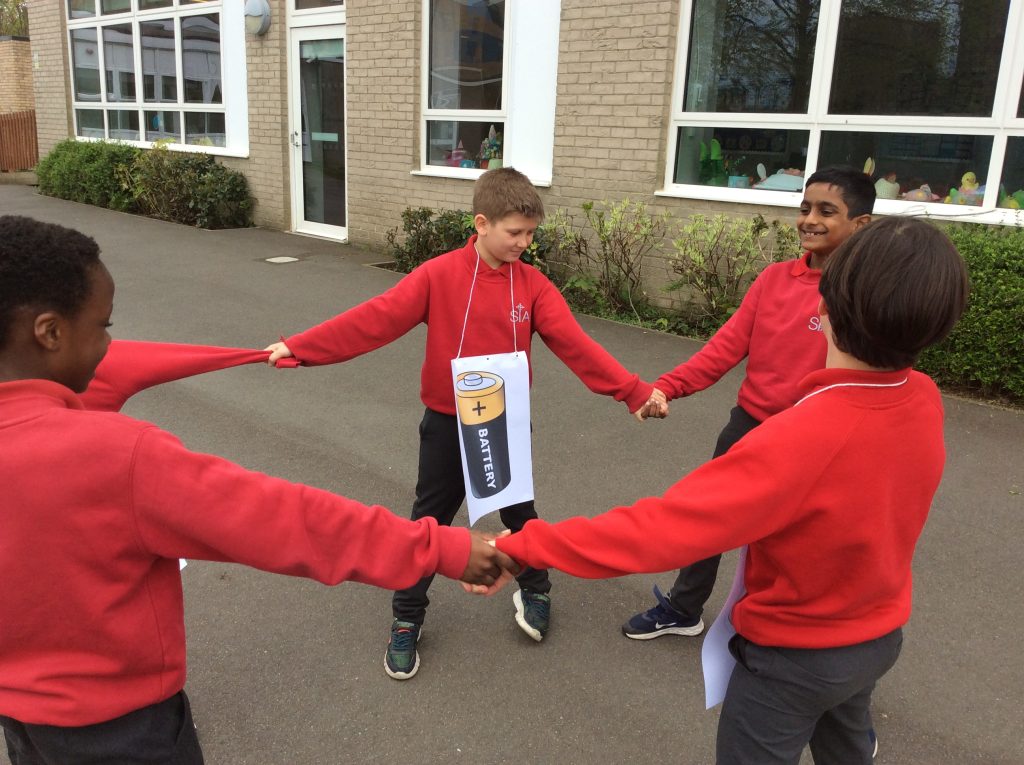 Callum Early Trophy
Every year, Years 3 and 4 hold the Callum Early Trophy which is an inter house cricket and rounders tournament in memory of a past pupil. The children started the day with some reflection time and then the games took place. All of the children thoroughly enjoyed their day and the blue team won.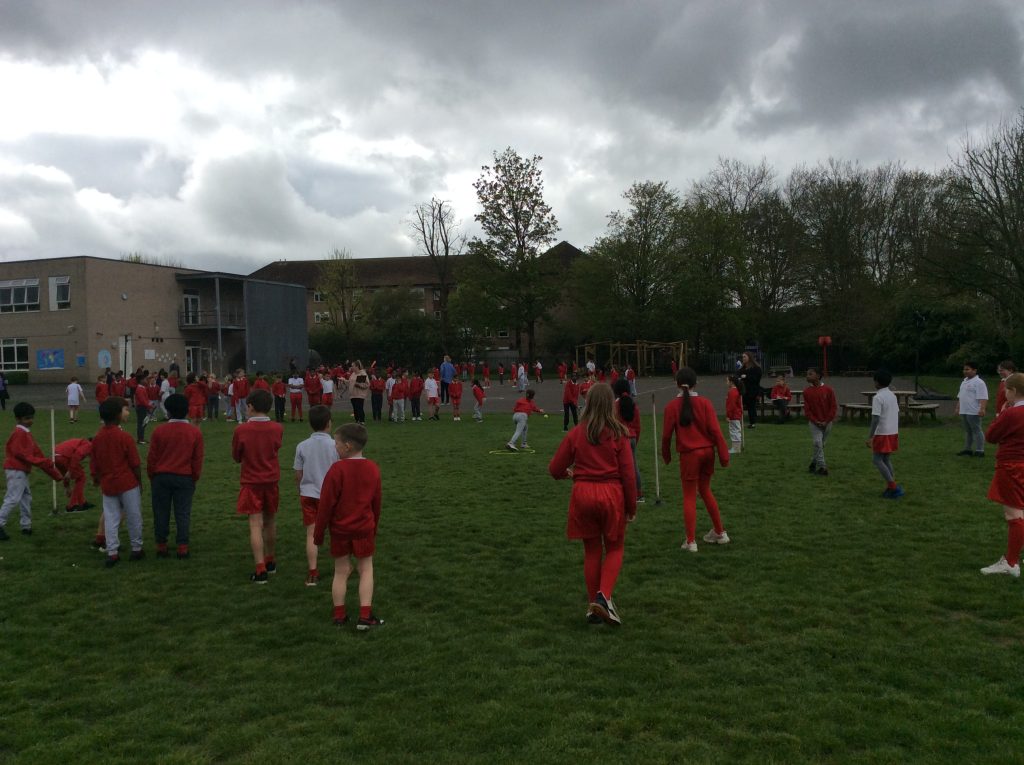 The Tale of the Three Trees
At Easter time lower key stage 2 came together and created a performance of The Tale of the Three Trees. This is a lovely story of three trees that wanted to great things. The children told the story how one tree was made into the crib where Jesus was laid when he was born, one tree became the boat where Jesus was when he calmed the storm and the final tree was made into the cross that Jesus carried. The children's performance was fantastic and they told this lovely story brilliantly.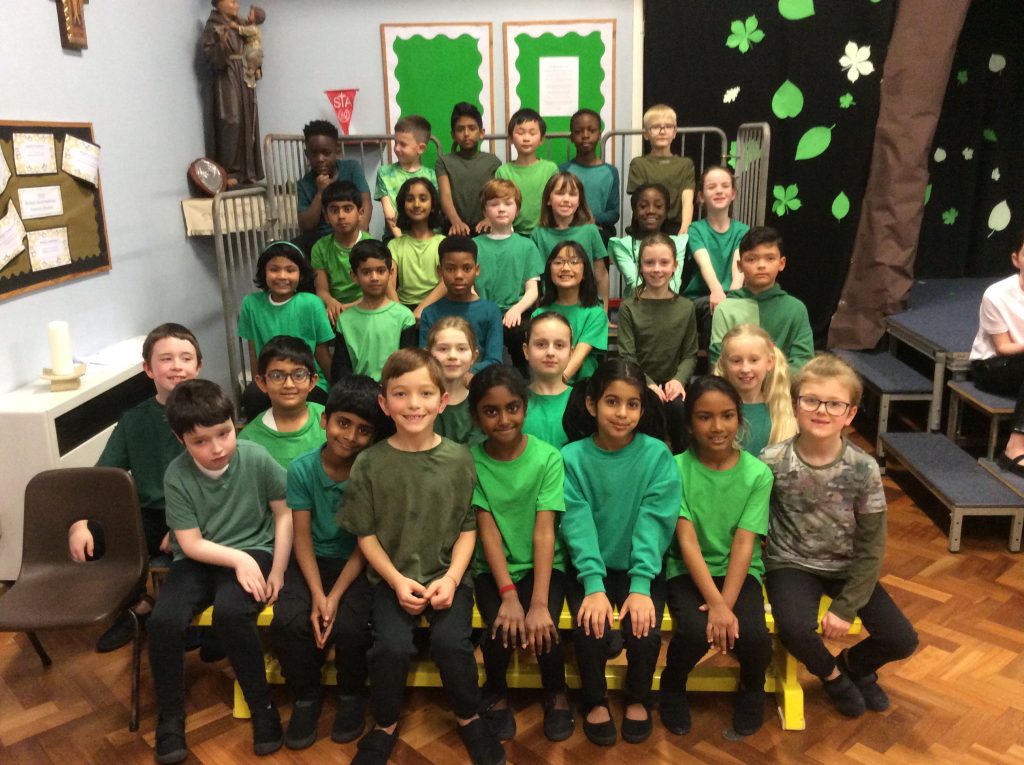 Cassiobury Farm
In October 2022, both Year 4 classes visited Cassiobury Farm. This was in connection with their Science topic about habitats and environmental changes. Year 4 are working to raise money to save the Lemurs in Madagascar with Project Ala whish will plant more trees to expand the Lemurs' habitat. The children will continue with this work throughout the year.
Our Science Investigation
As part of their Science topic, Year 4 have completed different investigations. In this particular investigation they were trying to see if they could blow up a balloon without using their mouth. The children mixed bicarbonate of soda with vinegar and placed the balloon on top to see what would happen. Then they investigated other acidic liquids such as lemon and lime juice.