Reception Lisbon is taught by Megan Brogan. Her TA is Dominika McKeown. Reception Padua is taught by Shannon Kelly. Her TAs are Daniella McNulty and Stephanie Ackroyd-Whitney. The Reception classrooms are in the Early Years building. At break times and lunch times they play in their outdoor playground.
Early Years Overview
Below you can find the overview for the learning for Early Years.
Must Read Books
Below you can find some of the must read books for Reception.
St Anthony
In RE we have been learning about how we are part of St Anthony's school and we are new to our school community. We went on a walk around the school to see who is in our school community. We made lots of different St Anthony's craft.
Bodies
In Reception Padua we have been learning about keeping our bodies healthy. We read the 'The Very Hungry Caterpillar' and 'Funny Bones'. We learnt about healthy eating, where we tried different fruits and vegetables and made our own hungry caterpillar. We learnt about how we can look after our teeth and how important it is to brush our teeth twice a day. We completed lots of activities based on this. We also learnt the names of some bones in our bodies, we learnt these through a song/dance.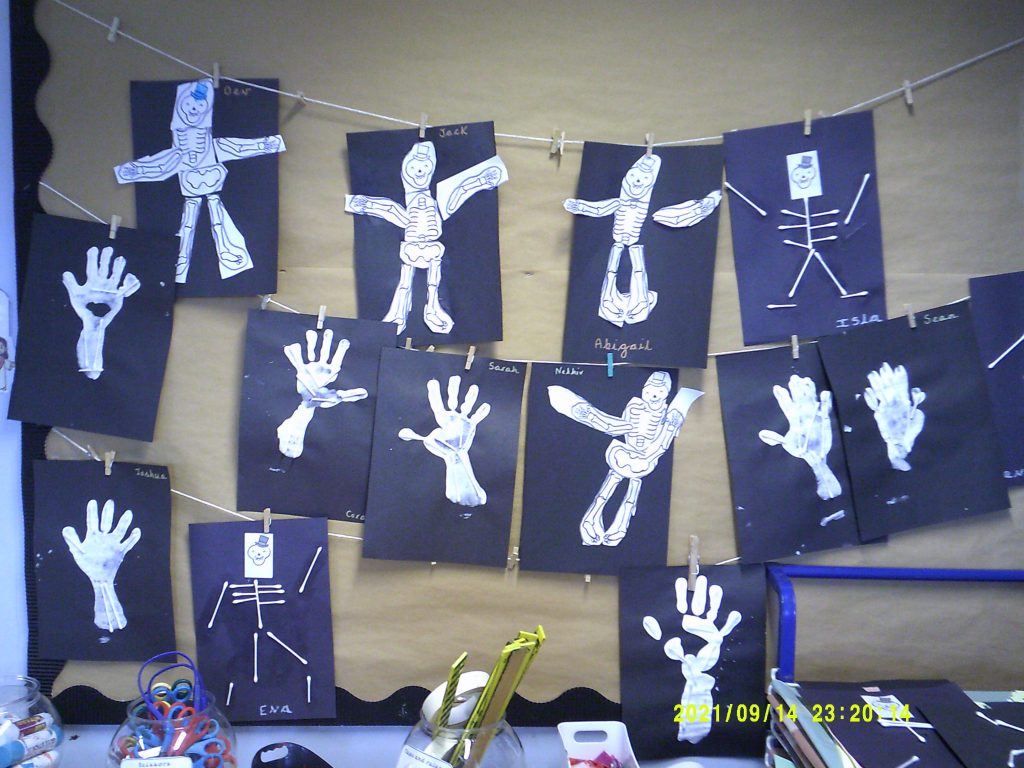 Autumn
We have loved looking at the change in the season and how that has an impact on the nature. We have had great fun exploring pumpkins and even made some pumpkin potions for eachother using measuring jugs. We've had great fun on an autumn walk finding squirrels eating conkers and lots of leaves that had fallen from the tree. From the leaves that we collected we explored the colours that we could see and created fantastic animal art work from these.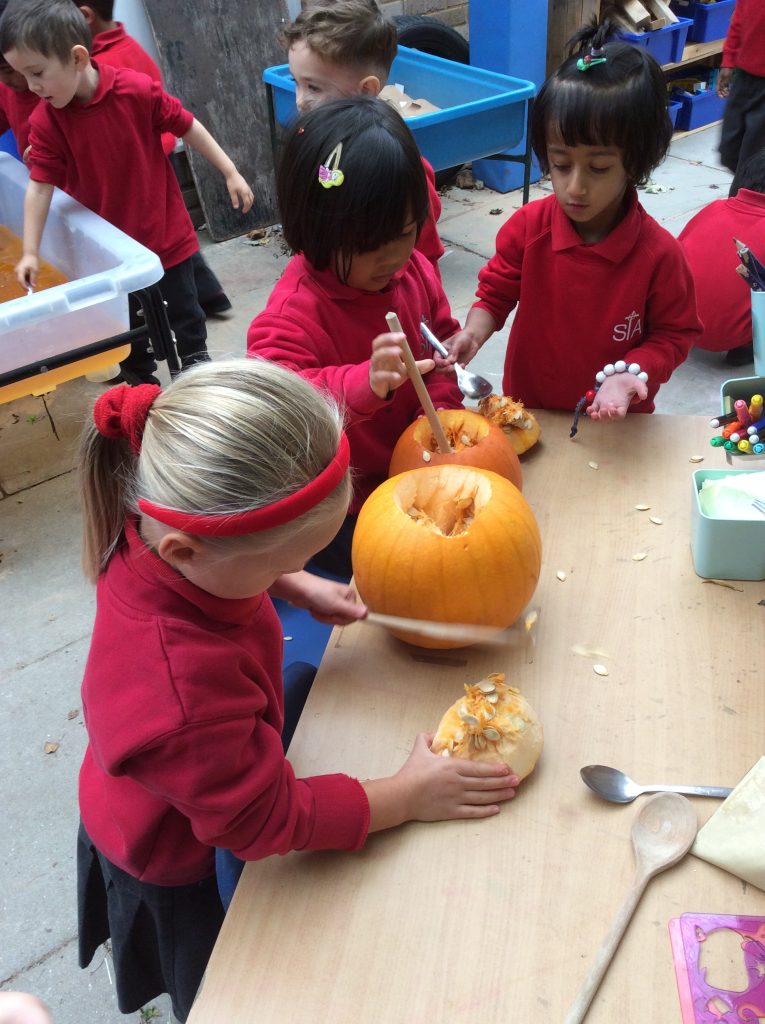 God's Creation
In RE, we have been embracing God's wonderful creation. We thought about how he created the world in 7 days and made everything in it, including the stars and all of the animals. We enjoyed sorting the animals into land and sea animals and drawing our favourite animals. We also thought about how God made us and loves us all. We talked about our differences and that it makes us special. We them read Pope Francis' letter the Laudoato Si' and how we have to be stewards of the world that means to take care of the world. We've been busy planting and making bird feeders.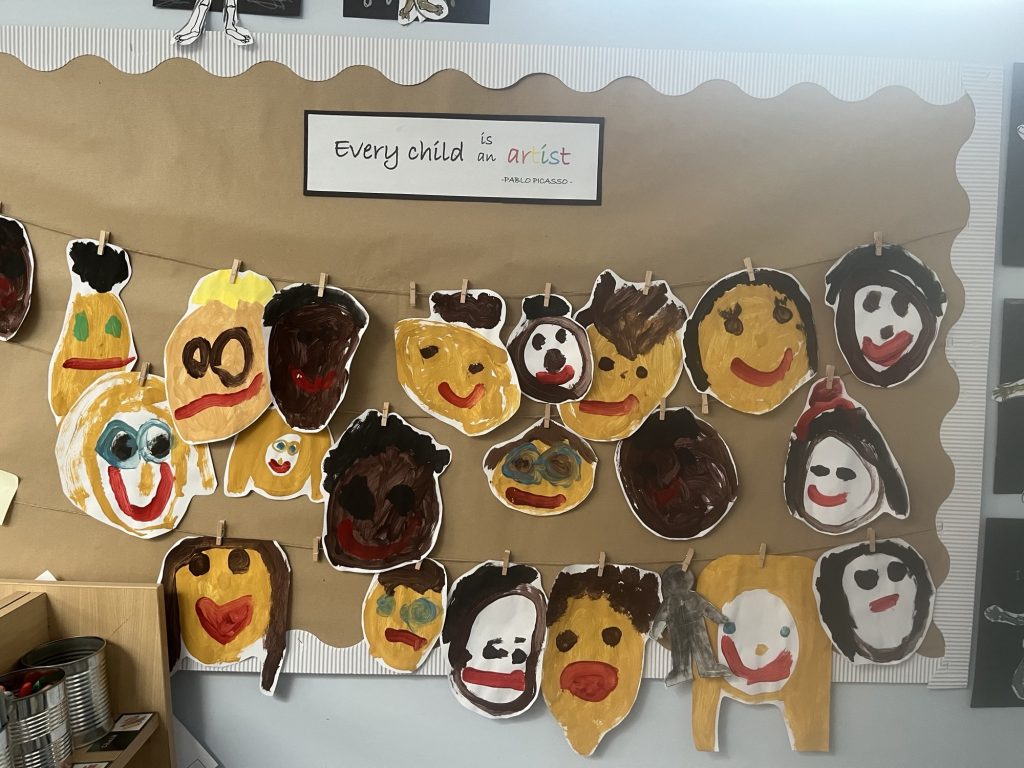 Year 4's Visit
We were extremely lucky that the children in Year 4 Lisbon came to us to read their alternative stories based on the Colour Monsters. These were really great stories and we enjoyed listening to them. It was also nice afterwards that we got to show them the things we loved playing with in our classroom.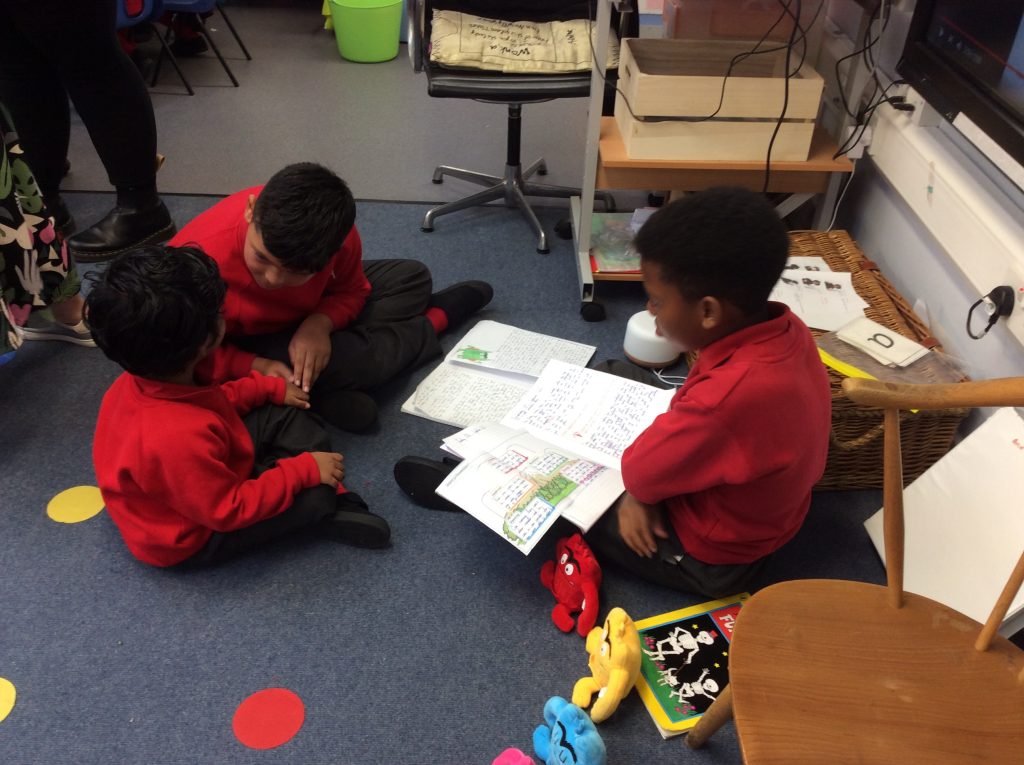 Our Body
We have been reading two brilliant stories 'Funny Bones' and 'The Very Hungry Caterpillar'. This has taught us about our body. We were surprised to learn that we have a skeleton inside us, as a skeleton is just our bones and without them we'd be like jelly! We also talked about the dentist and brushing our teeth at least two times a day with toothpaste and toothbrushes. We had great fun trying to get the germs off the fake teeth. We have also been exploring 'healthy' and 'unhealthy' foods. One of our favourite activities has to be being doctors, where we had to deal with broken bones and sore tummies.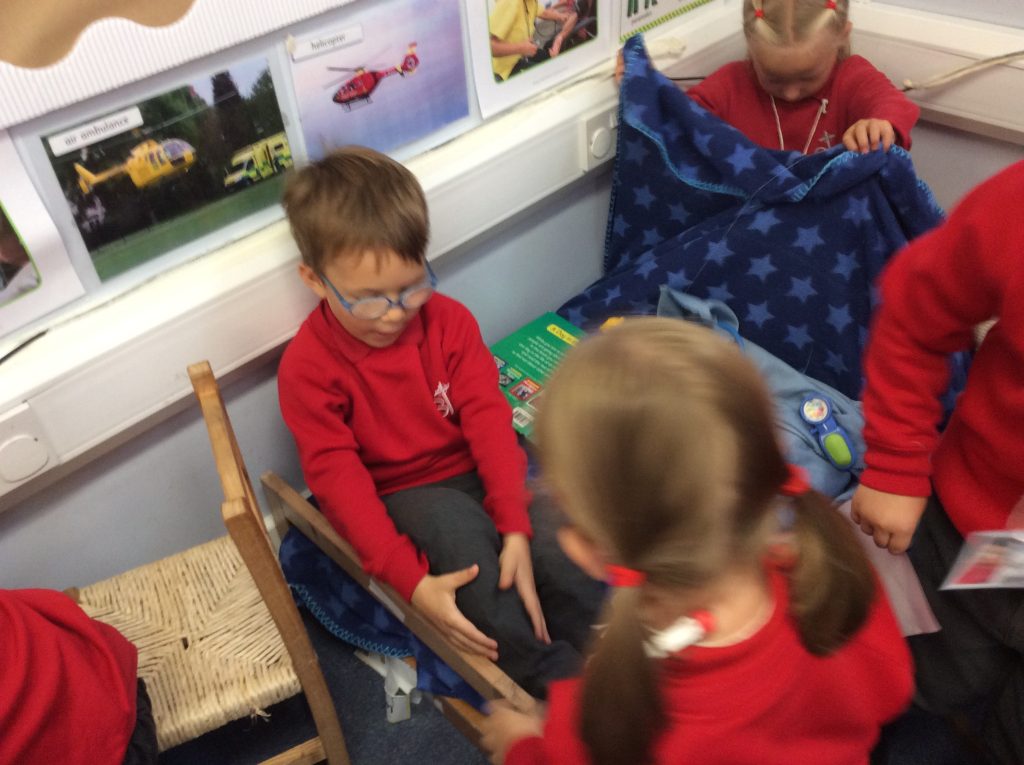 Our First Week
For our first week in Reception we have loved exploring our new areas of learning. We have been making lots of new friends and showing each other things that make us happy. We have read the Colour Monster focusing on different emotions.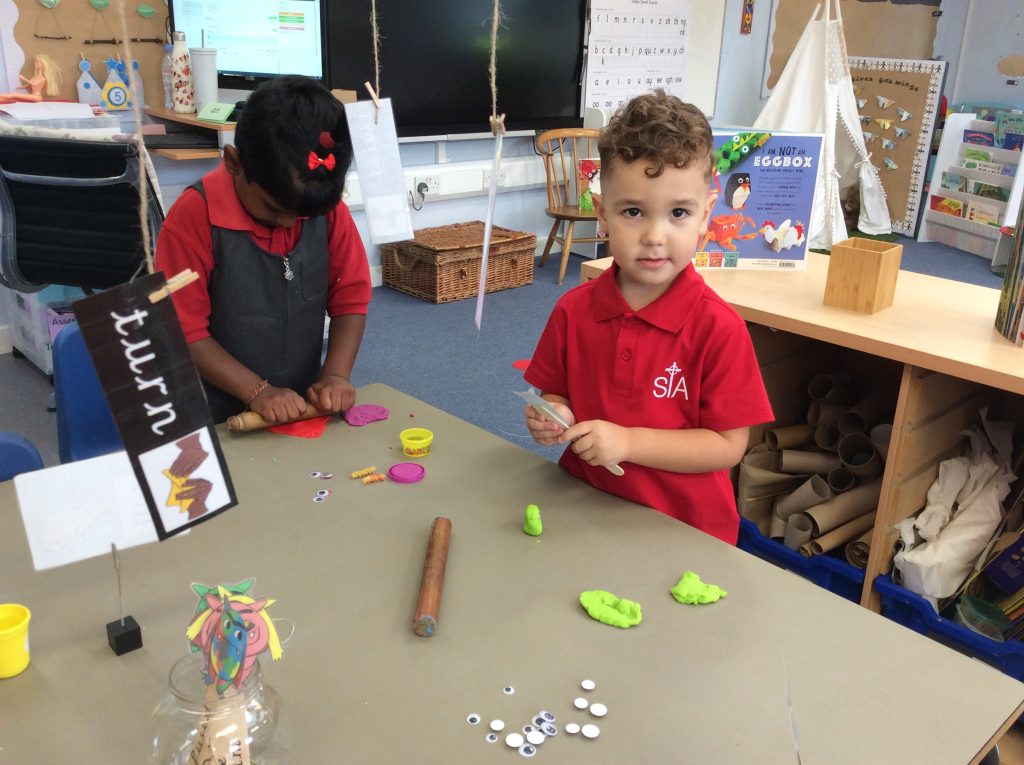 Teddy Bears Picnic
All children got to bring in their teddy bear from home. In preparation for this they made their own sandwiches and decorated a biscuit. Then all the class sat together to enjoy the teddy bear picnic.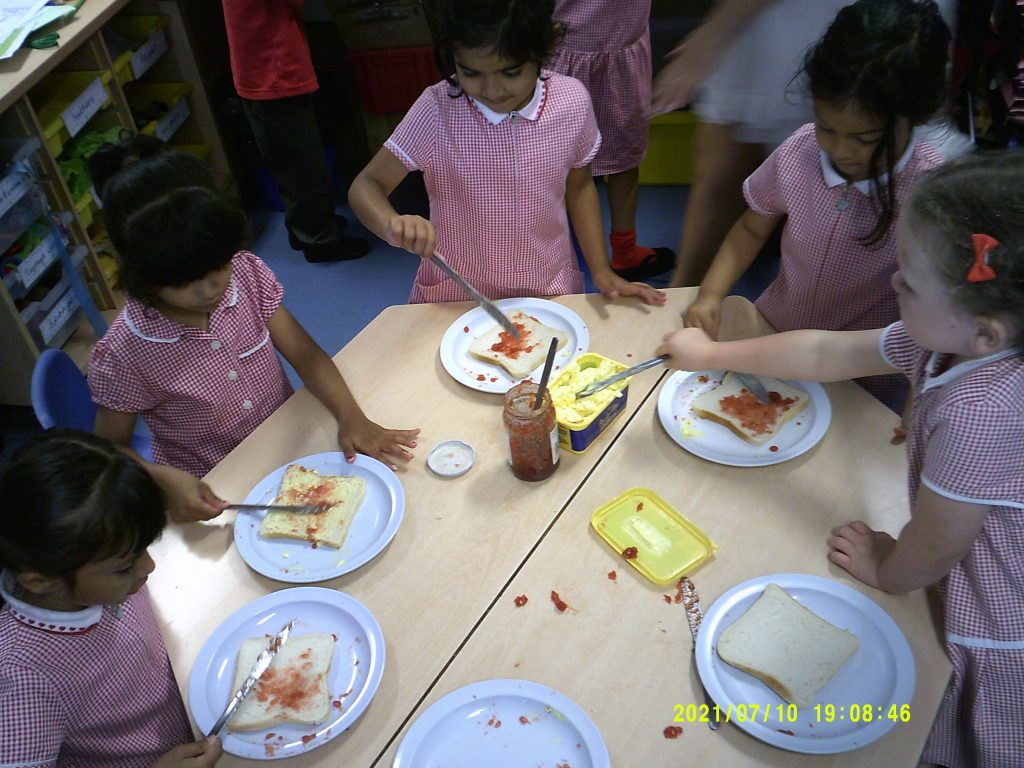 Sports Day Picnic with Parents
After sports day all the children's families were invited back to the nursery garden to enjoy a picnic together.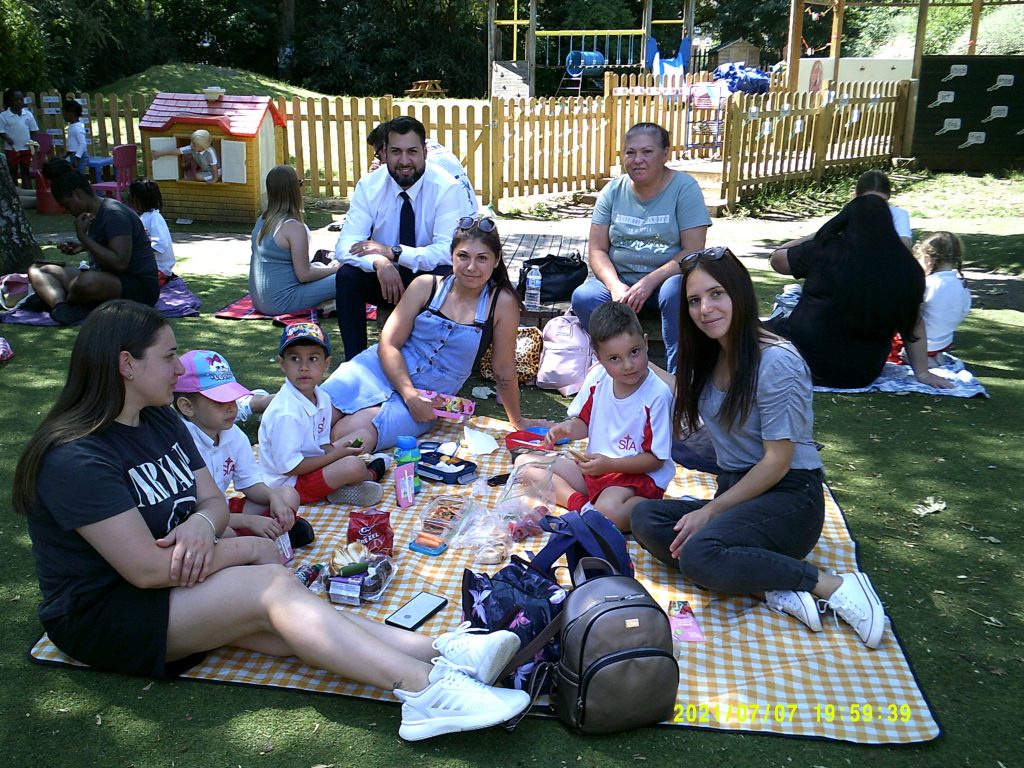 The Creation Story
In the Summer term the children have been learning about the Creation story and we have been thinking about the different things that God created on each day. We drew pictures of what happened on each day whilst we were learning the story.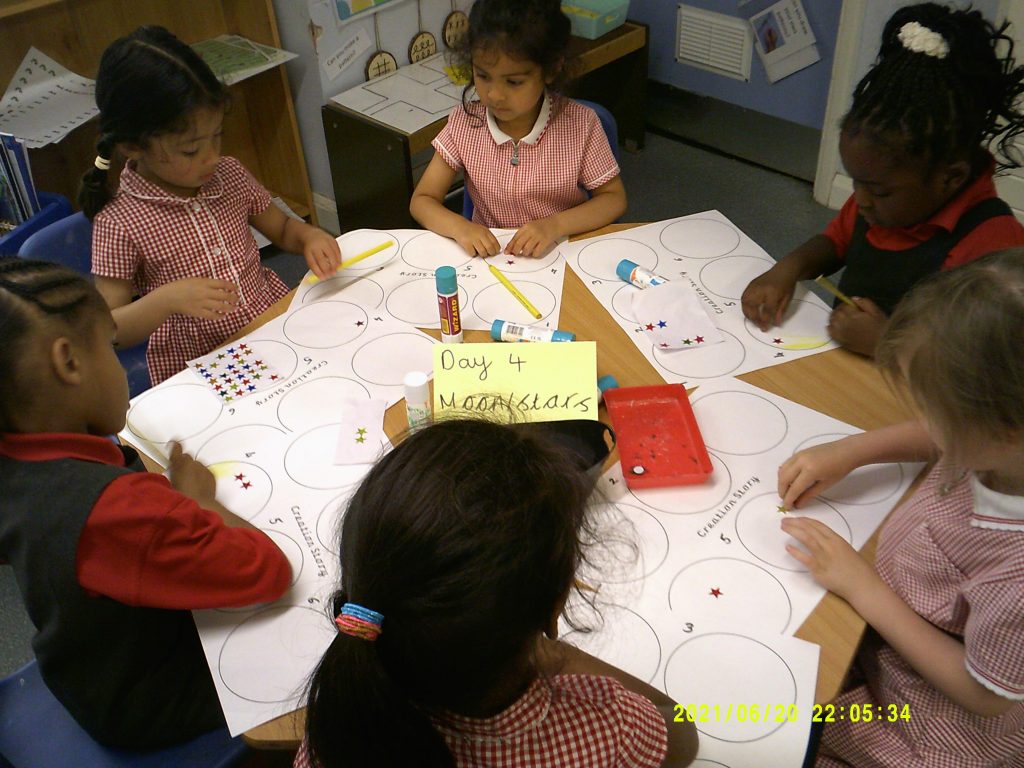 Pentecost Retreat
The Reception children spent the morning learning about Pentecost and taking part in special craft activities. It was a lovely retreat.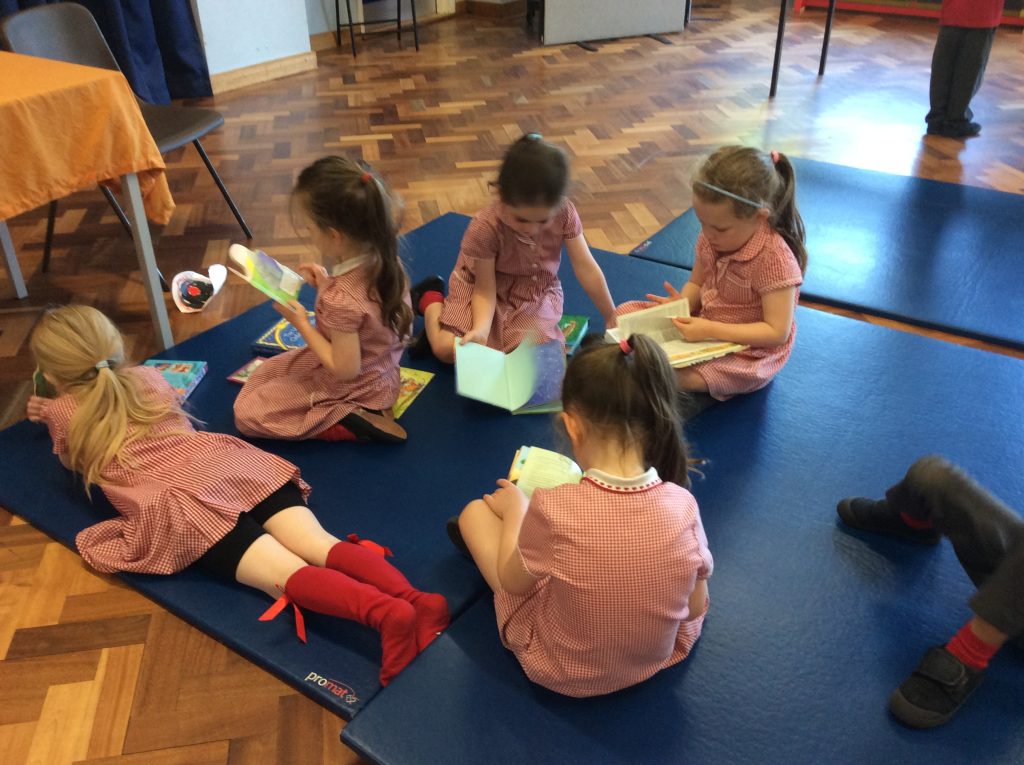 The Very Hungry Caterpillar
In Reception, we have been reading the story, 'The Very Hungry Caterpillar'. We have learnt about the life cycle of a butterfly and healthy eating. We made our own caterpillars from some fruit and vegetables. We have also been learning about other minibeasts; their habitats and how to classify them.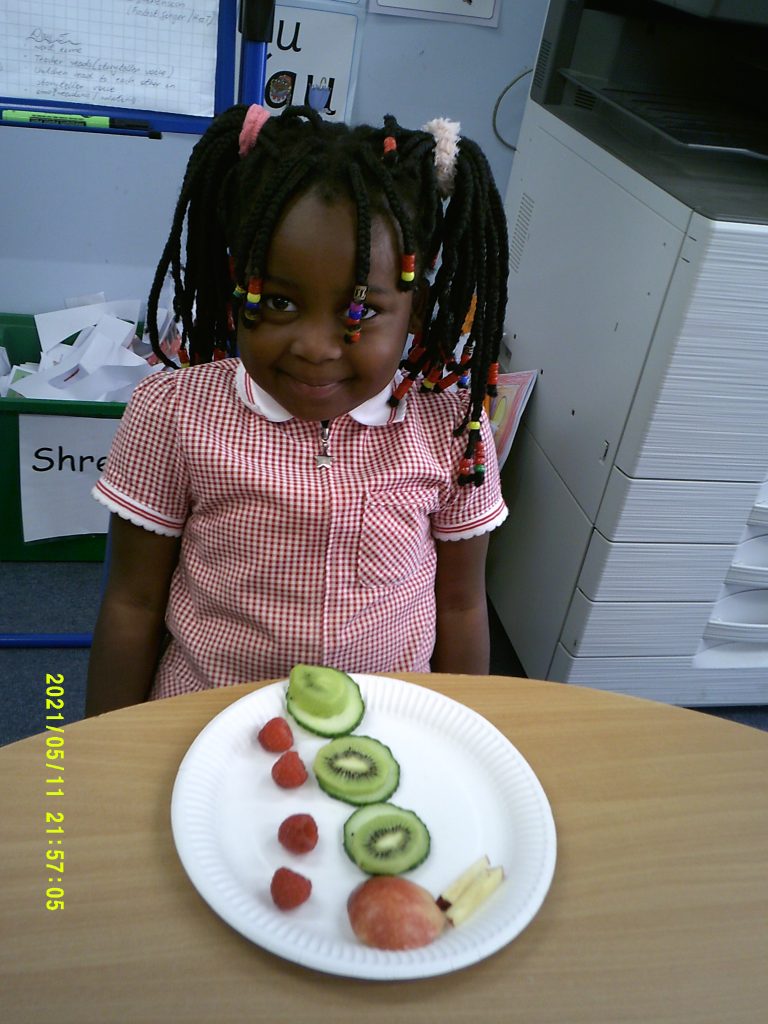 Music lesson with Juliette
Children enjoyed a music lesson with Juliette, our Music Governor. They sang several of their favourite nursery rhymes, learnt some new songs and enjoyed finding out how the piano and other instruments work.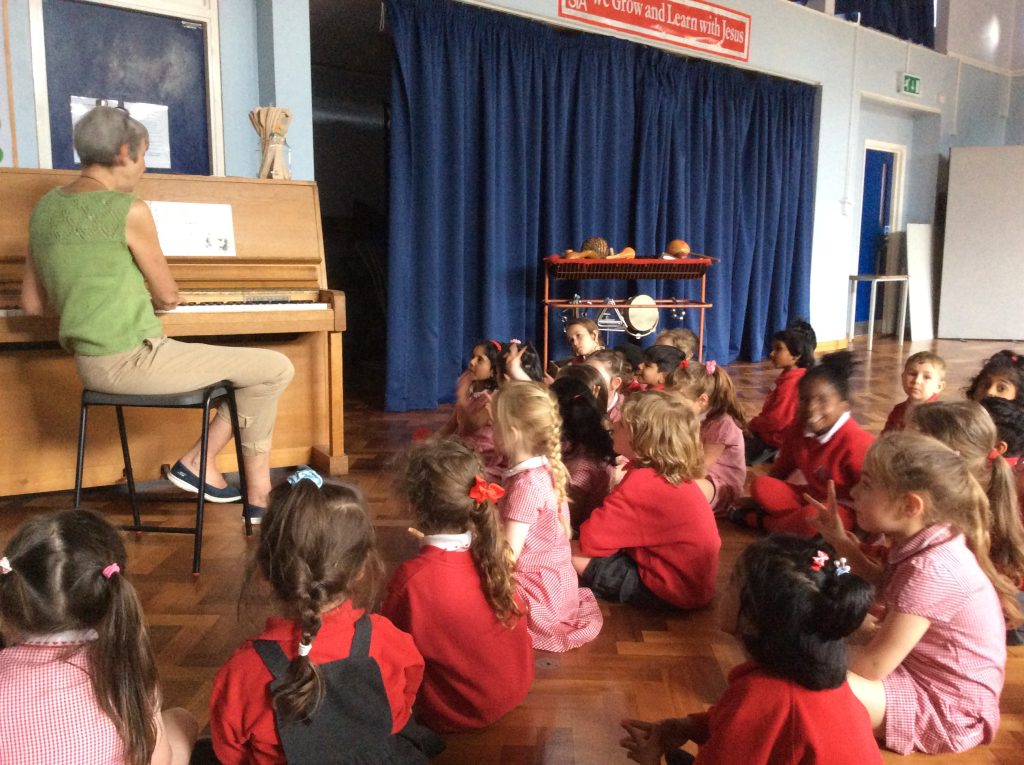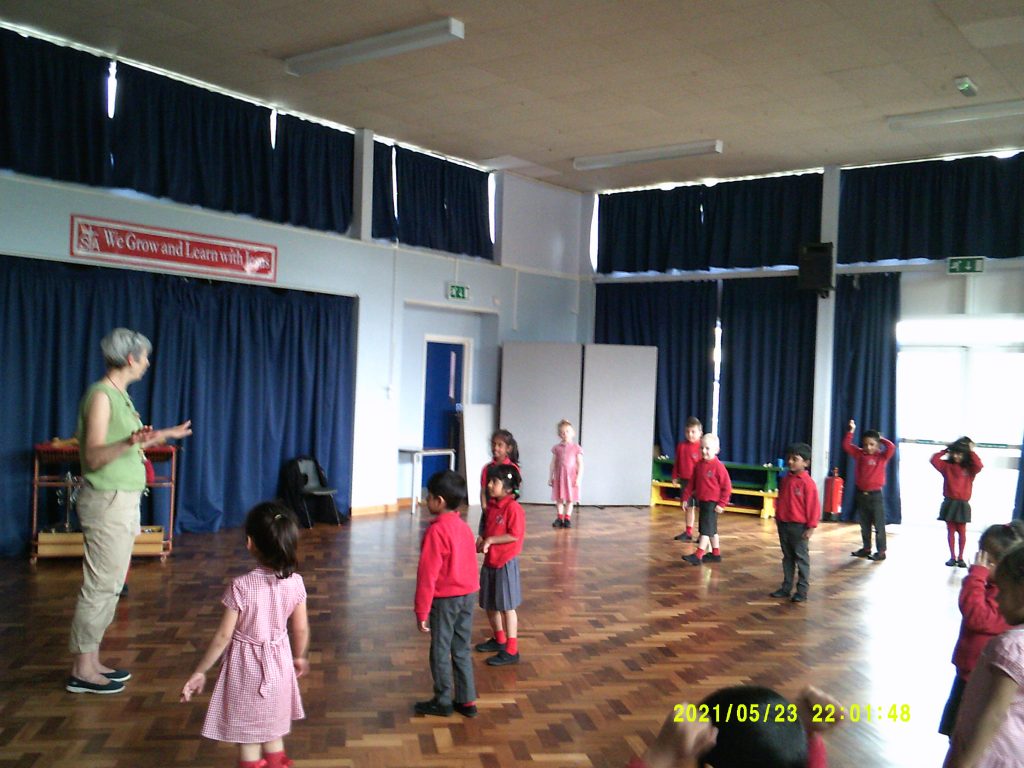 Dinosaurs
Children have been learning all about dinosaurs. They enjoyed playing in the dinosaur investigation role play area, learning about herbivores and carnivores and investigating why dinosaurs look the way they do. They also made their own dinosaur fossils using salt dough.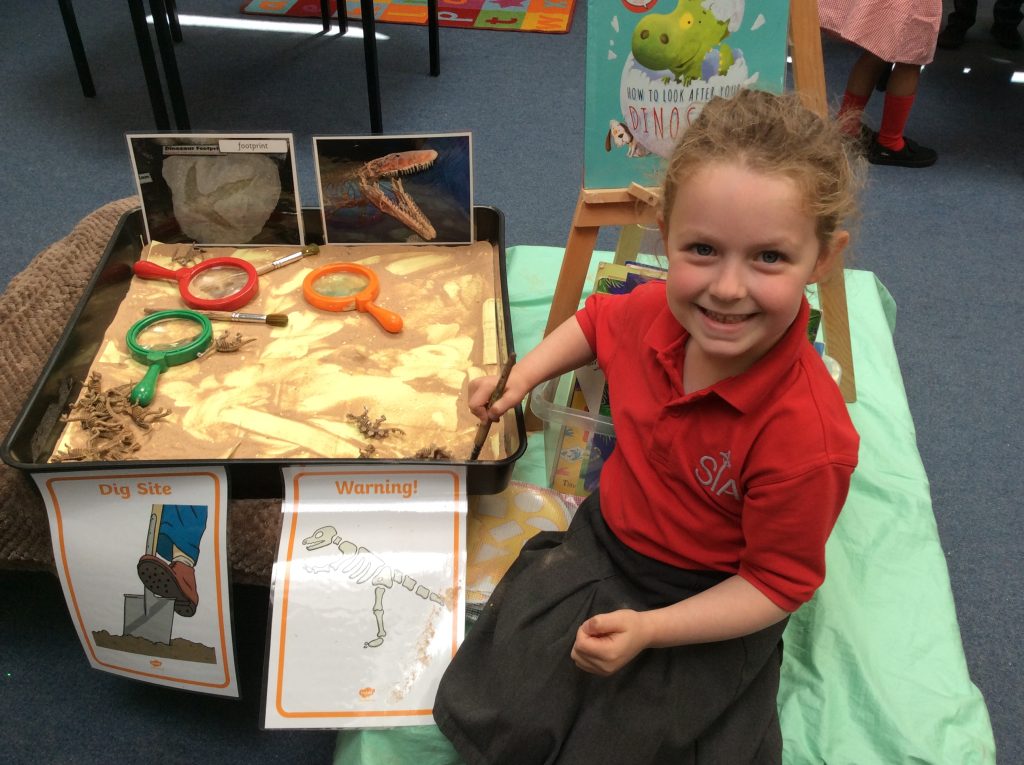 Gymnastics trip
Children walked to Watford Gym Club for an afternoon taster session. They were able to explore all of the fantastic equipment available there including trampolines, bars and balance beam. They transferred their skills learnt in school onto bigger equipment. I'm sure we have some budding gymnasts in our Reception classes!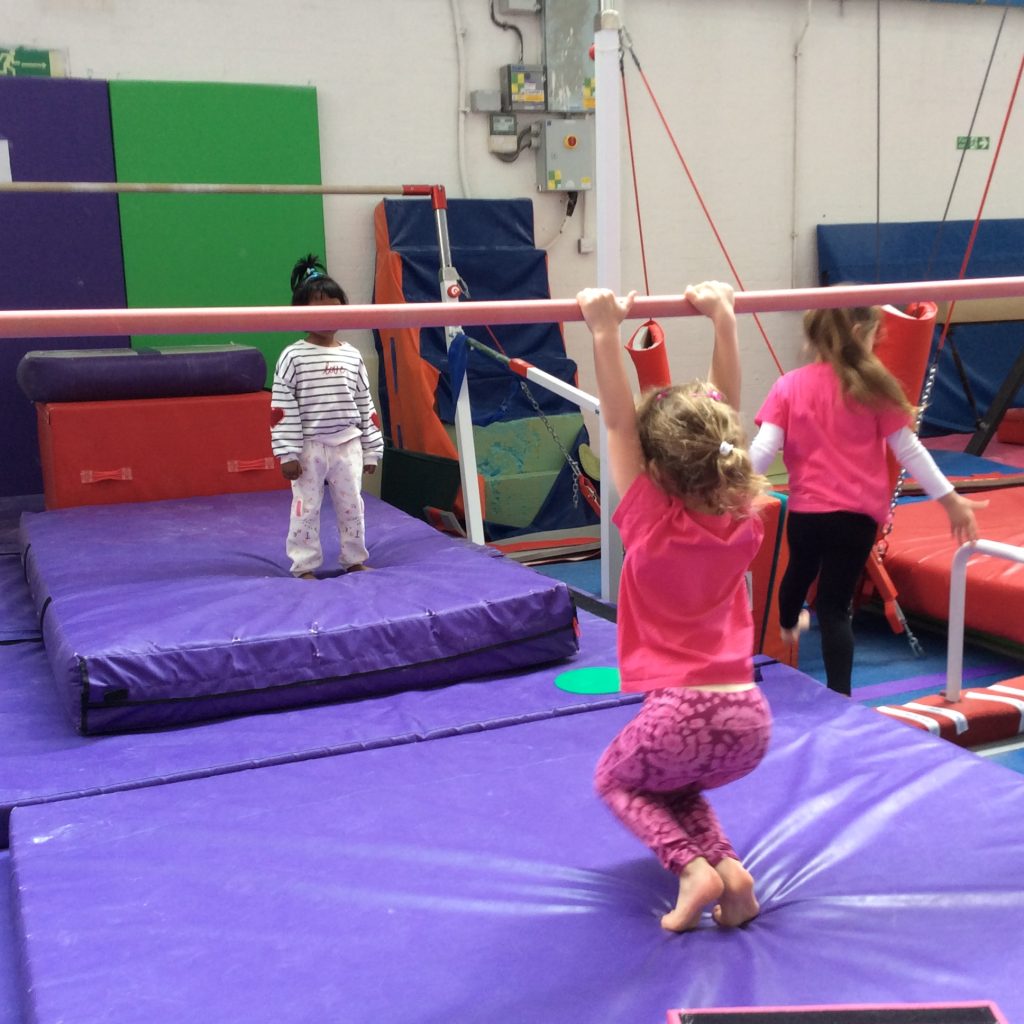 Kings Coronation
Children enjoyed dressing up as a king or Queen for the day. They took part in various activities in the classroom including a coronation party and making their own coronation themed biscuits.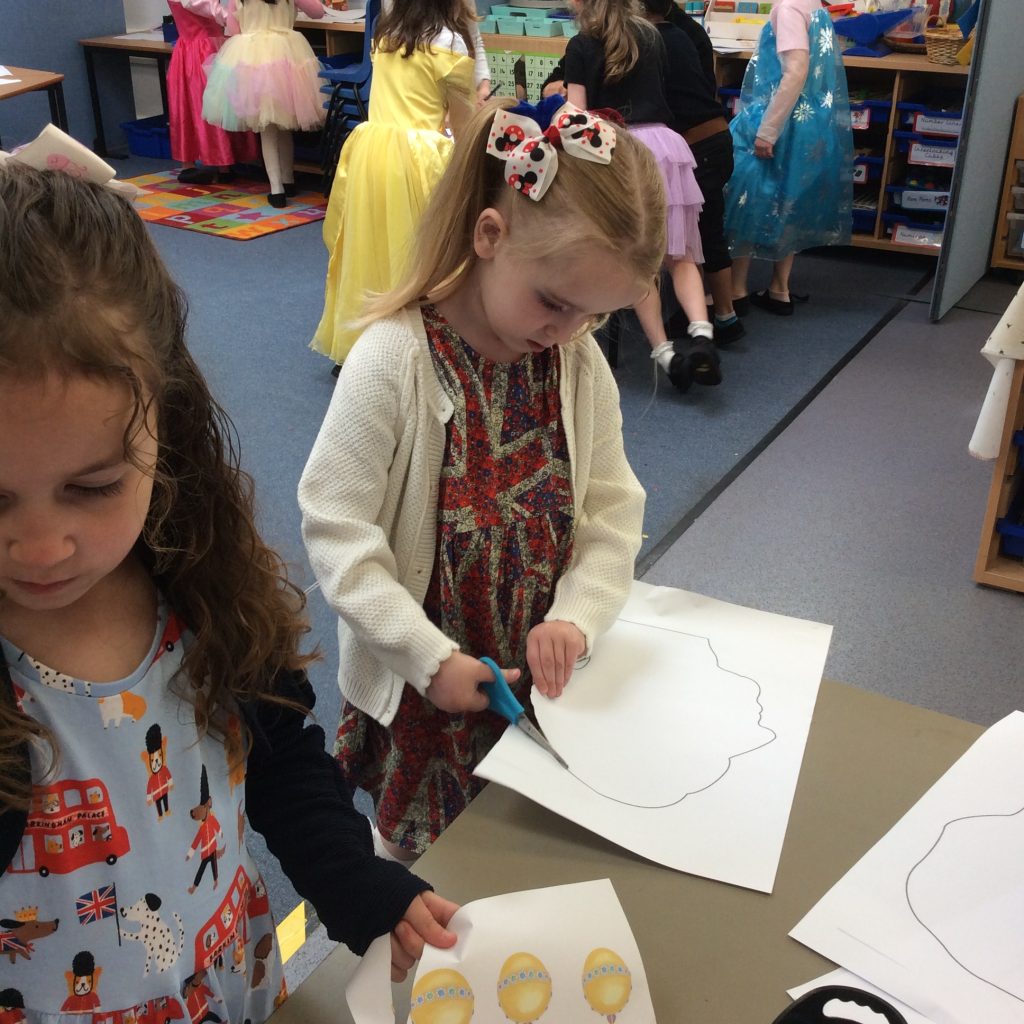 Ark Farm
Children enjoyed a visit from 'Ark Farm'. They had the opportunity to stroke many different animals including goats, sheep and pigs.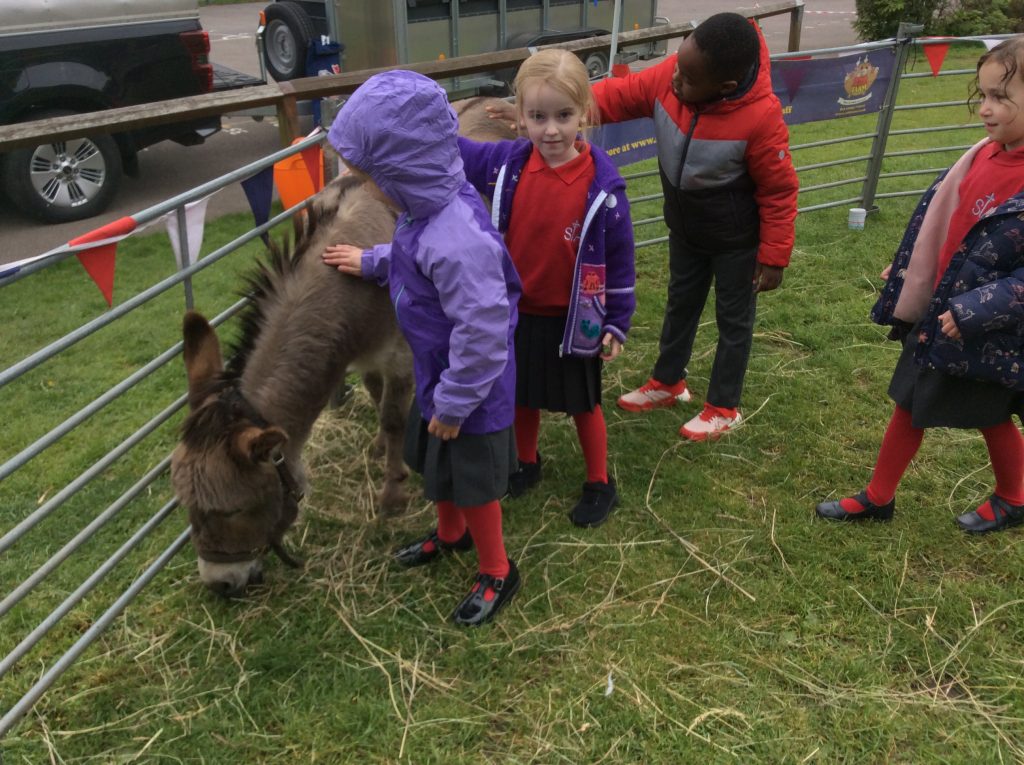 Fairy tales
Children learnt about many different fairy tales including 'Jack and the Beanstalk', 'The Gingerbread Man' and 'The Three Little Pigs'. Children grew their own beanstalks and made their own gingerbread men.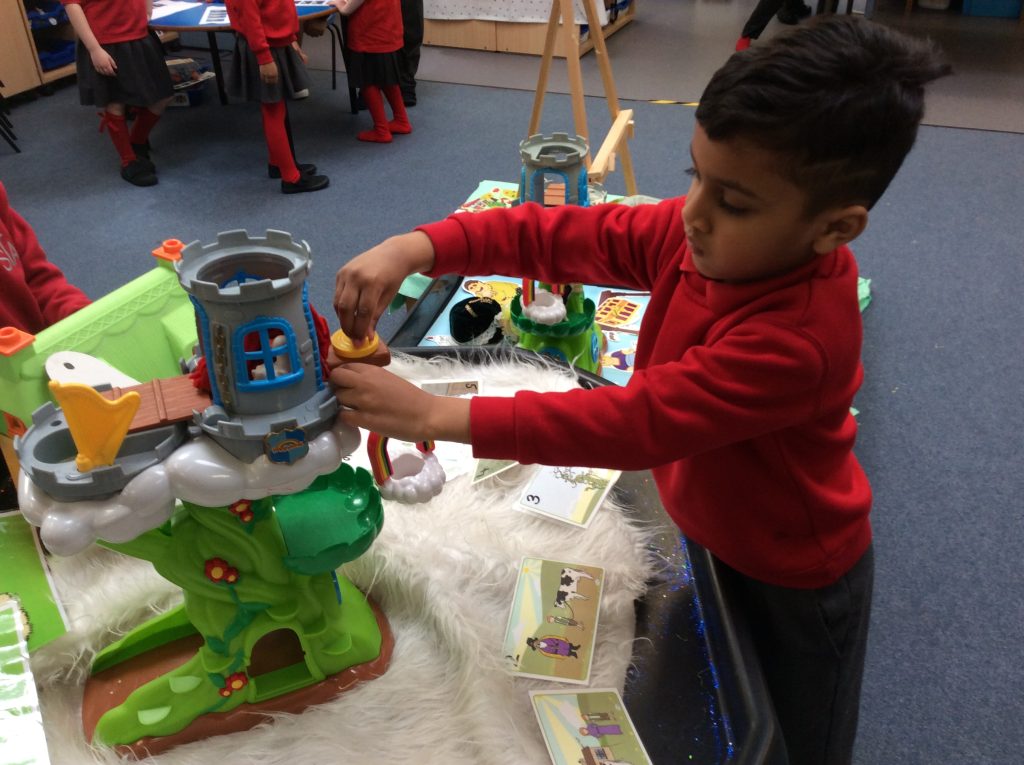 People Who Help Us
Reception children enjoyed a visit from 'Little Cities' who set up a big role play area in the hall. Children could explore different areas for various job roles. They also completed lots of activities in the classroom.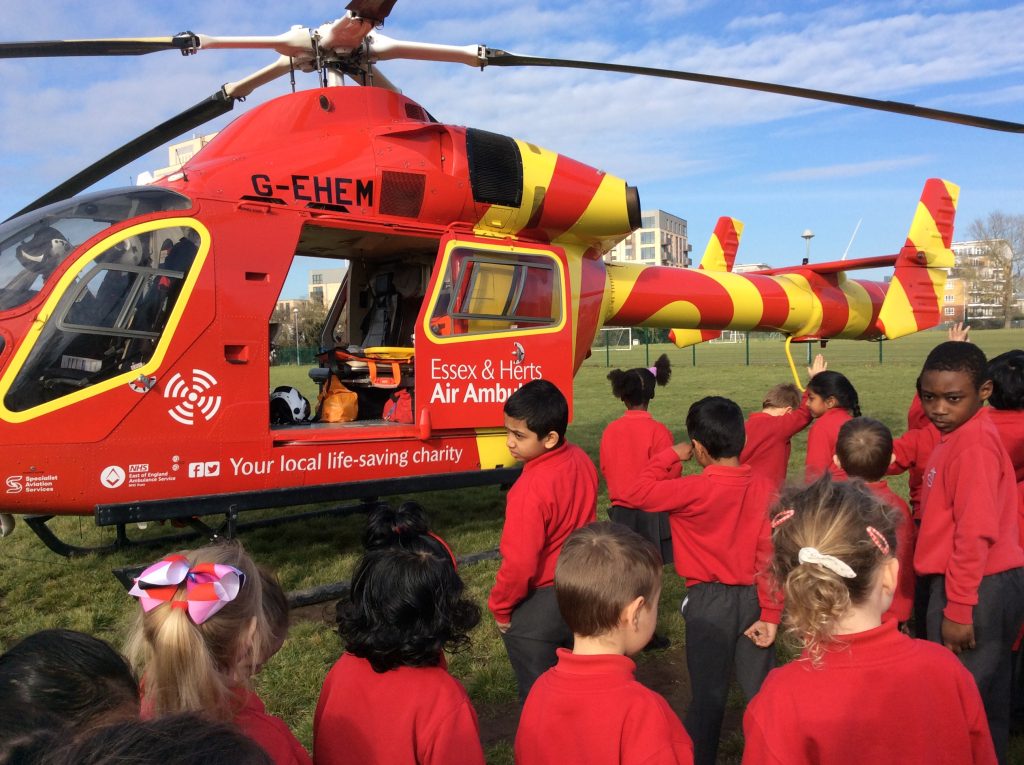 World Book Day
Children dressed up as their favourite book character. They completed various activities in school based on our favourite books.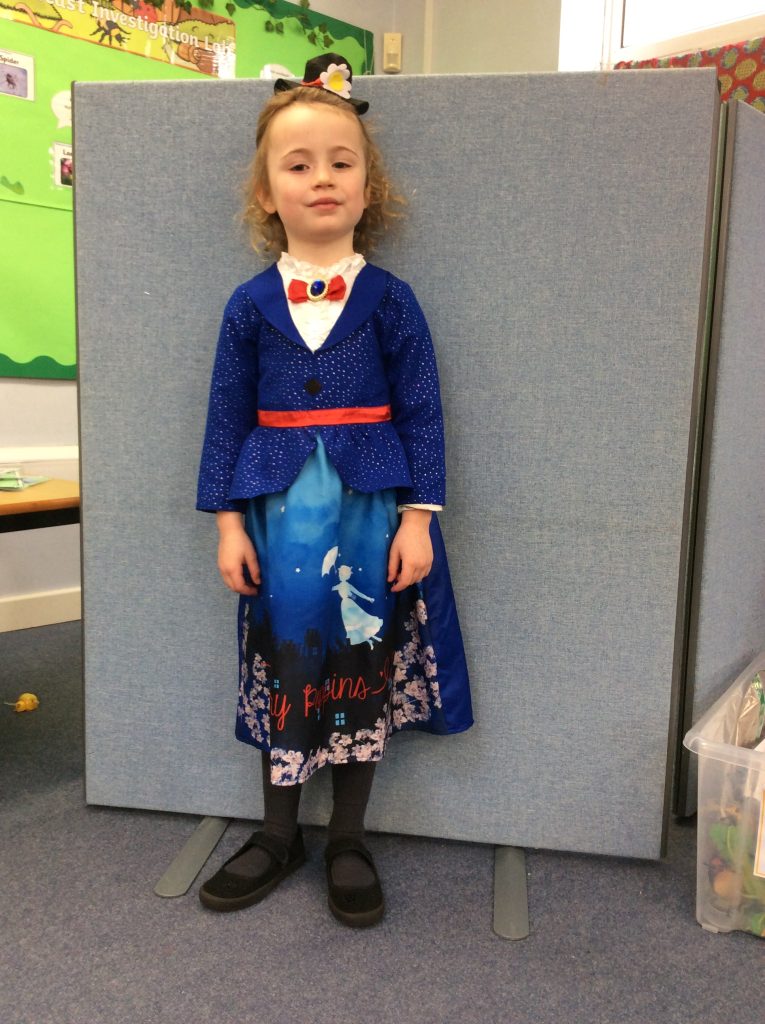 Mental Health Afternoon
In Reception we have been thinking about ways to keep our minds healthy. We were able to choose different activities to complete, that made us feel calm. These activities included play dough, construction play, painting, colouring, puzzles and yoga.
Superheroes
Reception Padua have enjoyed their superhero theme. They read 'Supertato' and become shape super heroes themselves learning about the properties of 2D shapes and going on a shape hunt around the school.
Spots
Reception have been taking part in an art project learning about Japanese artist Yayoi Kusama. When she first moved to America she was very poor and didn't know what to do. She started to draw, doodle and draw spots and patterns everywhere. She found it very calming and soon became a famous artist for her pattern inspired installations. We took inspiration from her London exhibition 'Obliteration Room' and turned everything spotty!
Authors
In January, Reception were learning about their favourite authors – in particularly Julia Donaldson and Michael Rosen. They followed instructions to make their own Gruffalo Grumble and made their own wanted posters to describe what he looks like. They also went on their own bear hunt.
Cold Lands and Hot Lands
Reception have been learning about Antarctica and the Arctic. We learnt about what animals live there and what the weather is like there. We read 'The Polar Bear and the Snow Cold' which helped us to learn about the environment and habitat there. We have also been learning about Africa. We looked on a map to see where Antarctica, the Arctic and Africa are. We learnt about their differences and which animals live where. We read Handa's surprise.
Seasons
Reception have been learning about seasons and in particular Autumn. We have looked at what happens to the trees throughout each season and what happens to the weather.
Harvest
Reception have been learning about Harvest. They read the Little Red Hen and learnt about what famers are doing on their farms at the moment. They sorted farm animals and learnt how bread was made.