Shared Worship in EYFS 2023-2024
Shared Worship in EYFS 2022-2023
The Creation Story
In the Summer term the children have been learning about the Creation story and we have been thinking about the different things that God created on each day. We drew pictures of what happened on each day whilst we were learning the story.
Nursery Pentecost Retreat
Nursery spent the morning learning about Pentecost and taking part in special craft activities. It was a lovely morning.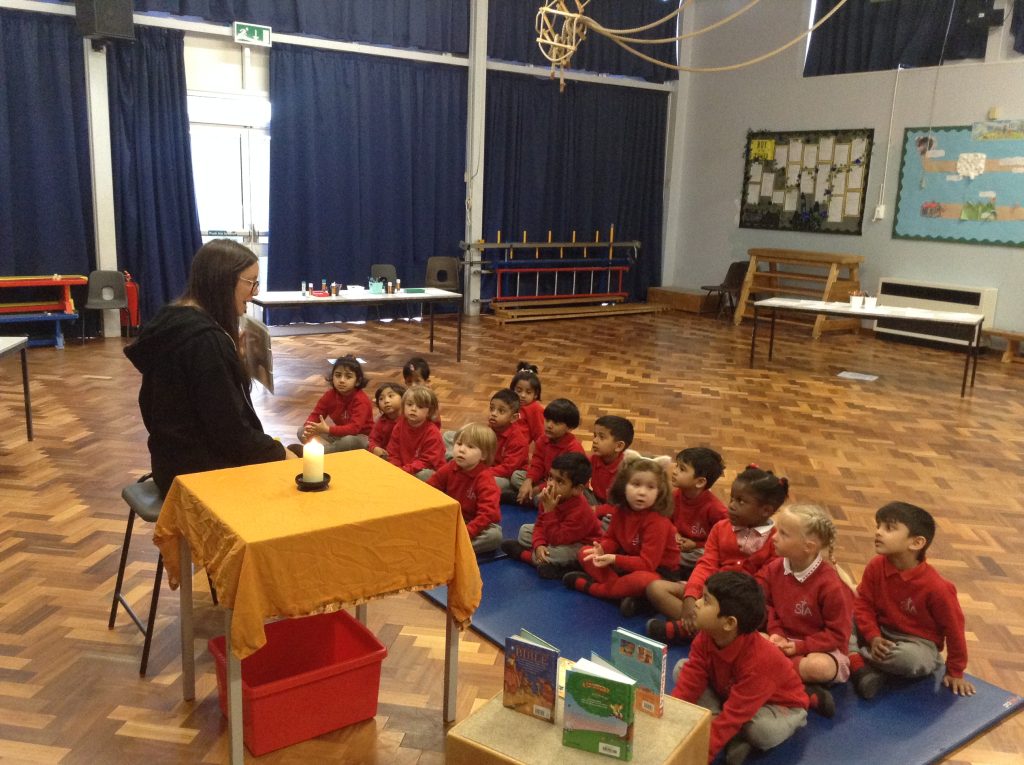 EYFS Mass
In May Father Alex led Nursery, Reception and their parents in a class mass. We were lucky enough to hold it outside by our prayer garden. Some Reception children did a brilliant job reading out the Penitential Rites and the Bidding Prayers, whilst Nursery carried up the Offertory.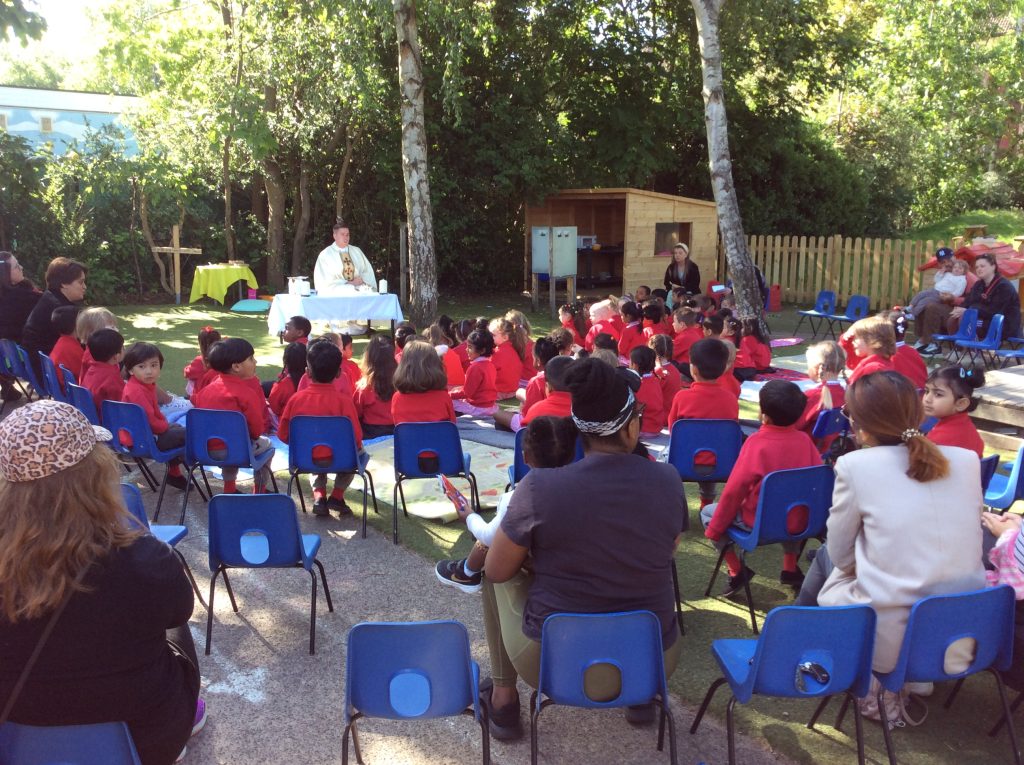 May Procession
In May the whole school came together to celebrate Mother Mary. We all brought in flowers which we laid at the feet of Mary and each class prepared a song about Mary. Father Alex and Father Gerard joined us for this special occasion.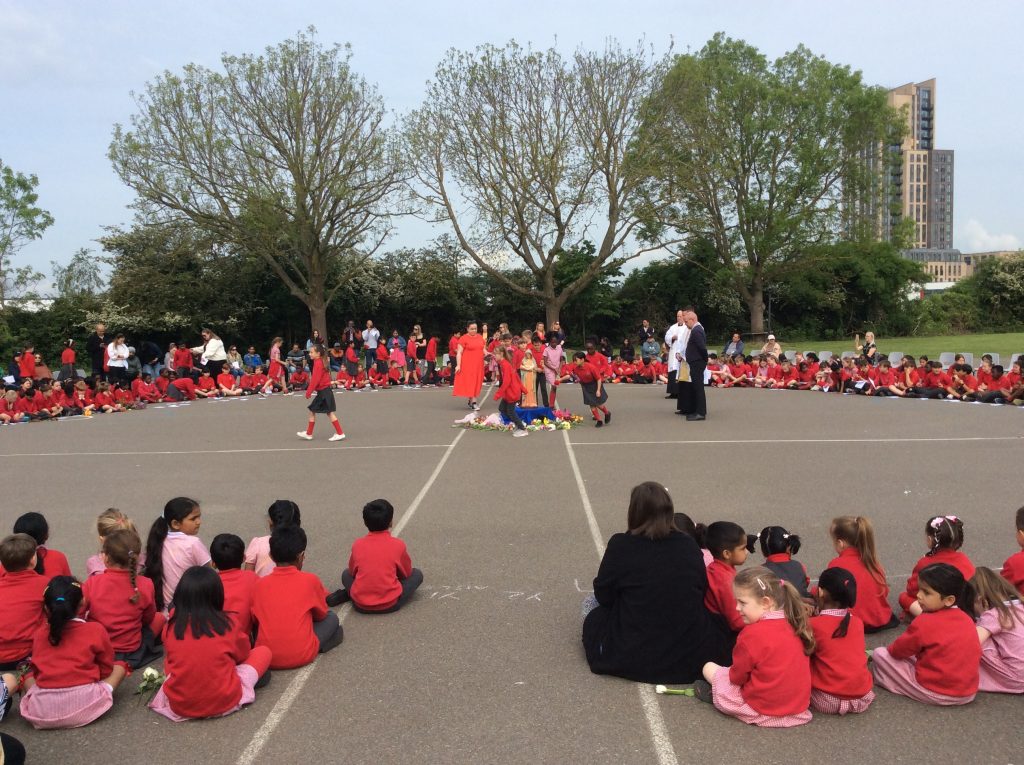 Ascension
We have been learning about how Jesus ascended into Heaven, leaving his disciples behind. Jesus promised that he would send them a special gift.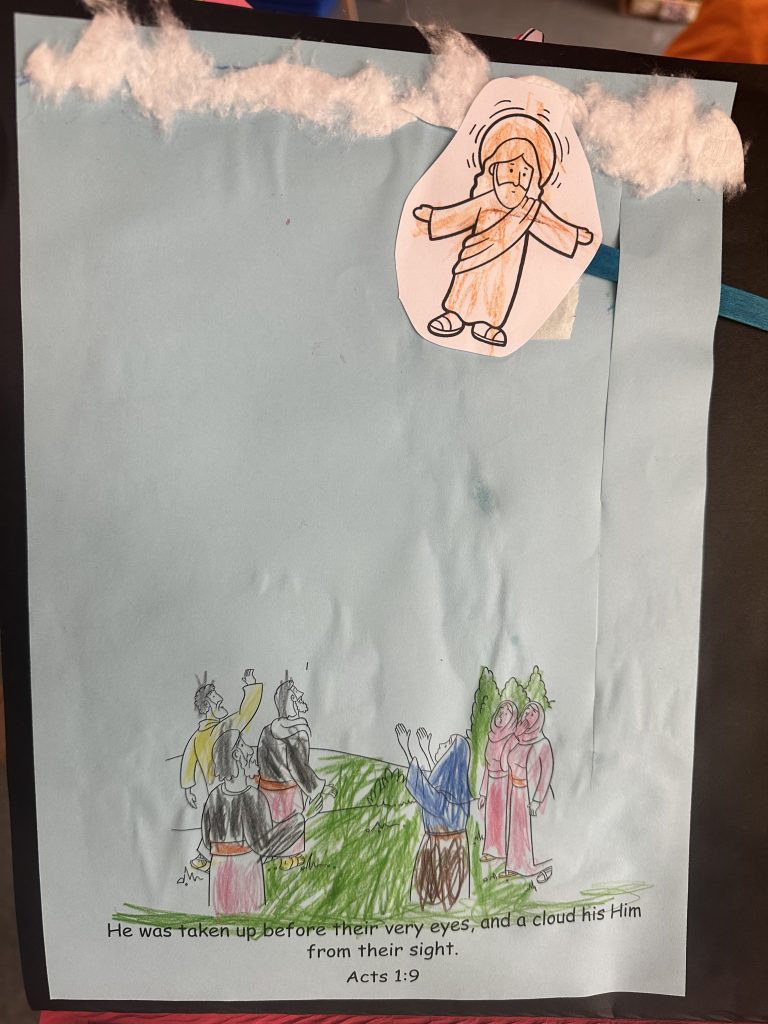 Easter
Each week throughout Lent we have been learning about a different part of the Easter story. We learnt about Palm Sunday when Jesus came to Jerusalem and was welcomed by his supporters. We held our own Last Supper; sharing bread and juice with our friends and we made our own tombs.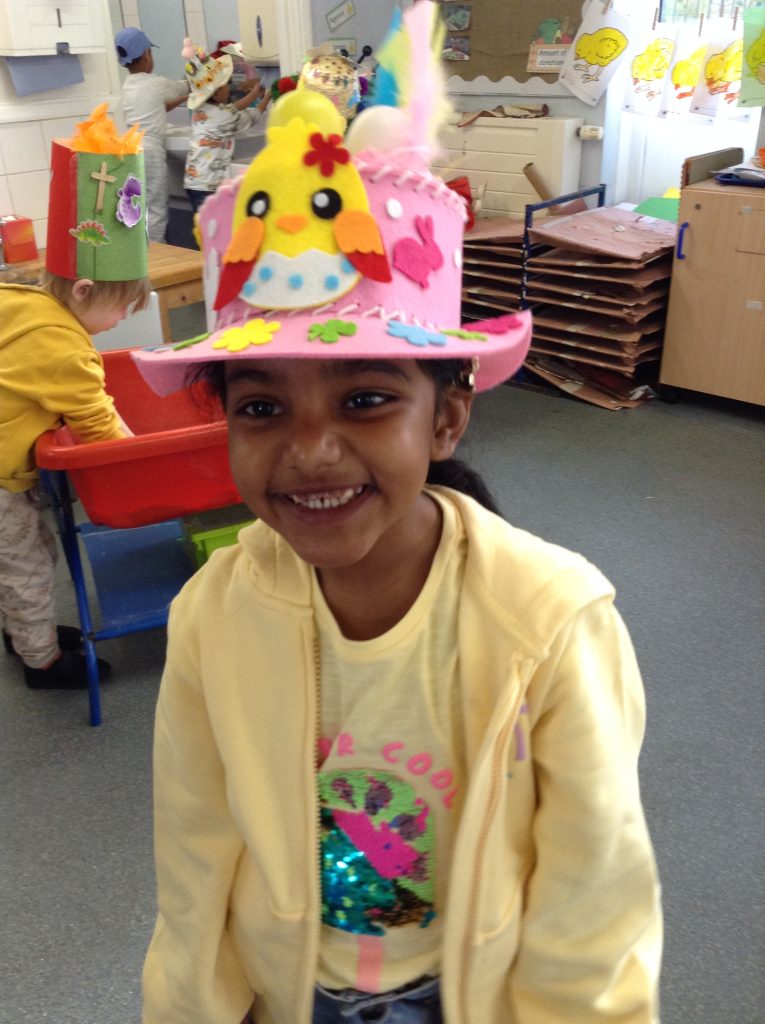 Holy Week
Throughout Holy Week we learnt about a different part of the Easter Story. We re-enacted Palm Sunday and the Last Supper.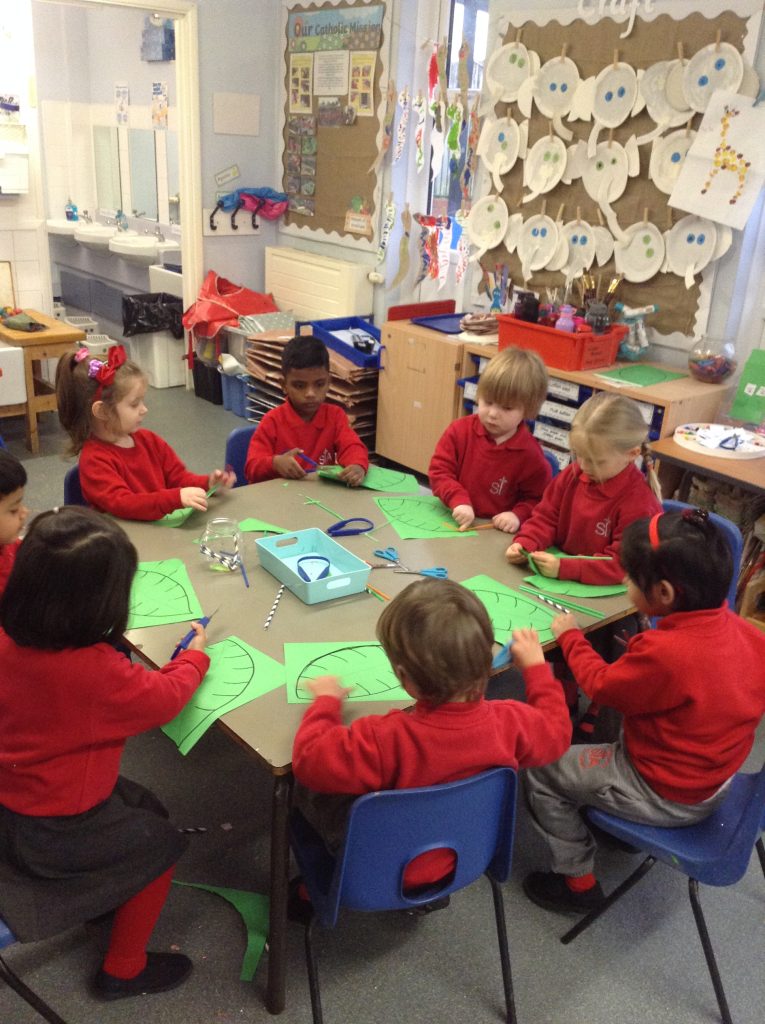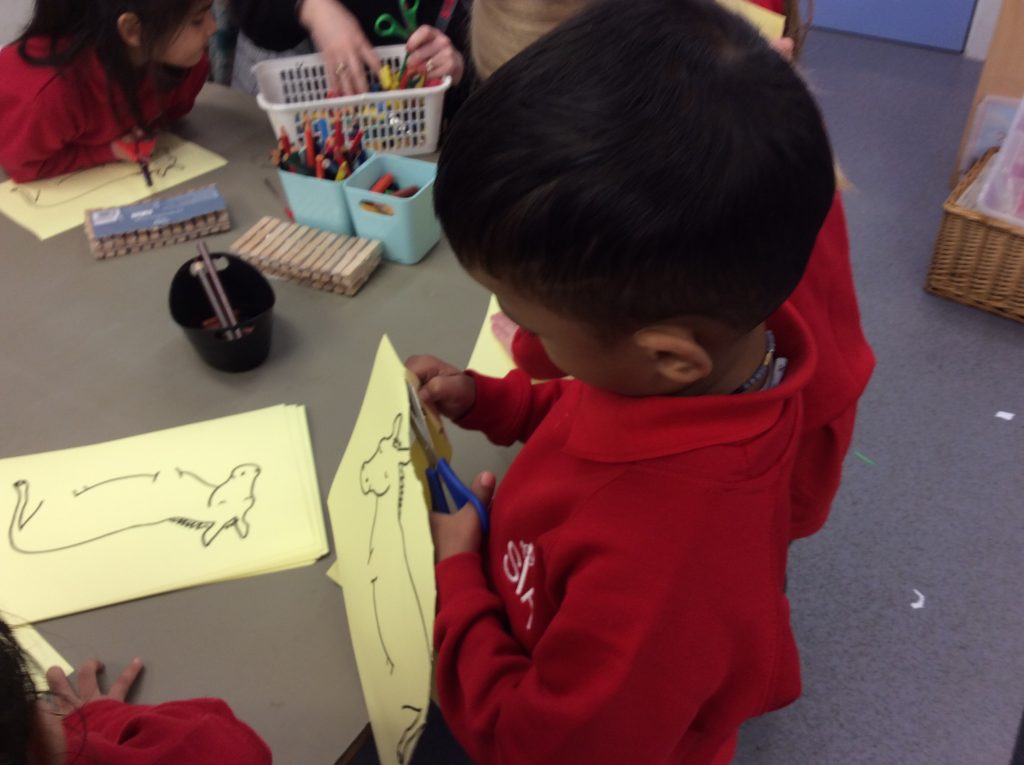 Lent
Nursery have marked the start of Lent by celebrating Shrove Tuesday and Ash Wednesday. We read Mr Wolf's Pancakes and Father Alex came in to visit us and give us each an ash cross.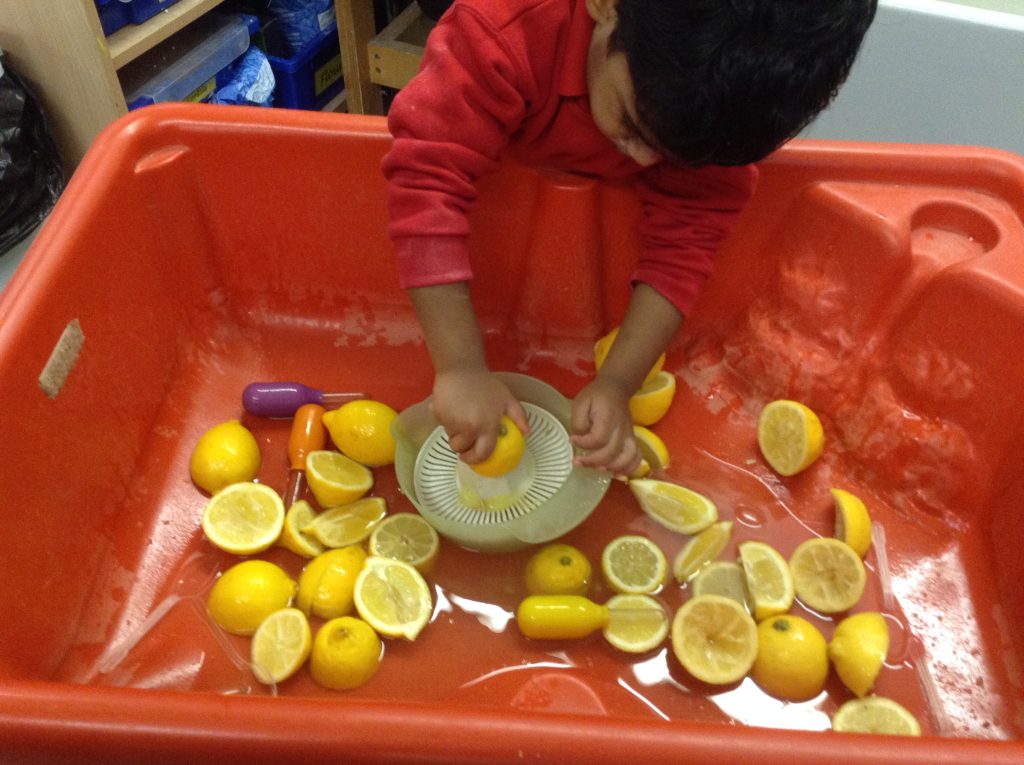 Baptism
We have been learning about Baptism. The Nursery children really love babies and particularly liked learning about baby Jesus at Christmas. All the children have bought in photos of their own baptisms to go in our special RE class book – they have really enjoyed looking at each other's photos. We learnt what happens at a Baptism and 'baptised' some of our dolls.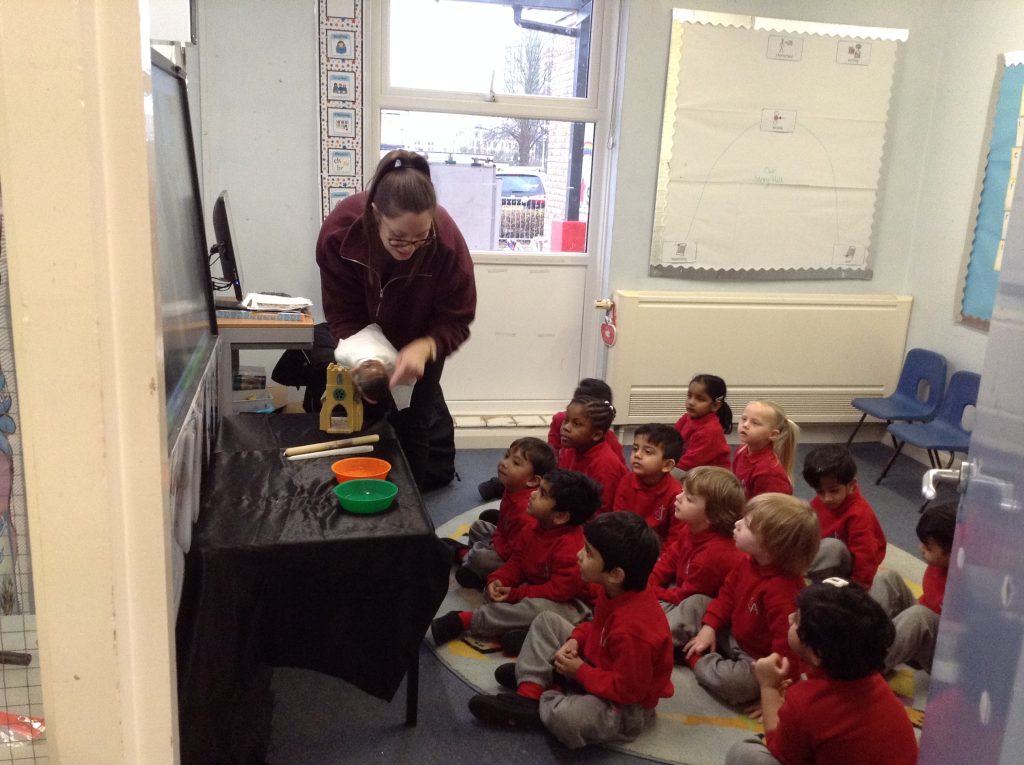 Candlemas
We have been celebrating Candlemas. We have been learning about how Jesus was described as the light of the world. We have been thinking about how we can be like a candle too and shine with the good, kind and caring actions we do towards others.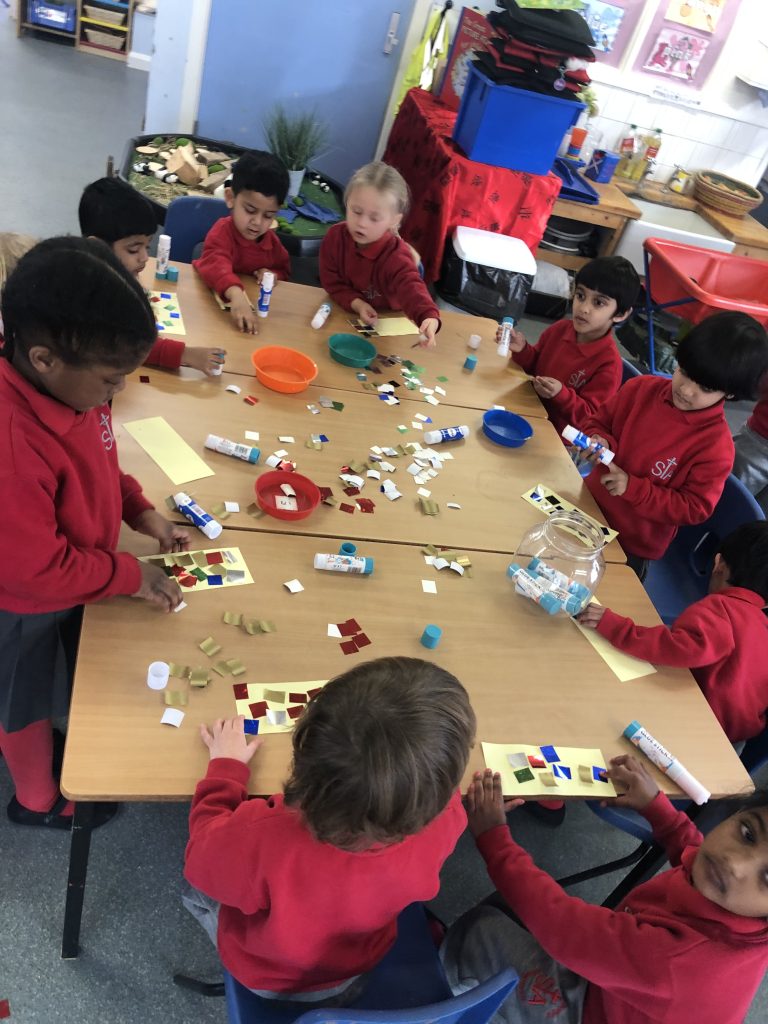 Advent and Christmas
During Advent we have been learning about the Nativity Story. We learnt about the Angel Gabriel and the news he bought Mary, the little donkey who carried Mary. We went on to learn about when the Shepherds and the Wise men visited Jesus with gifts. We thought about what gifts we would give baby Jesus if we were there. We also performed in our own school play with the Reception children.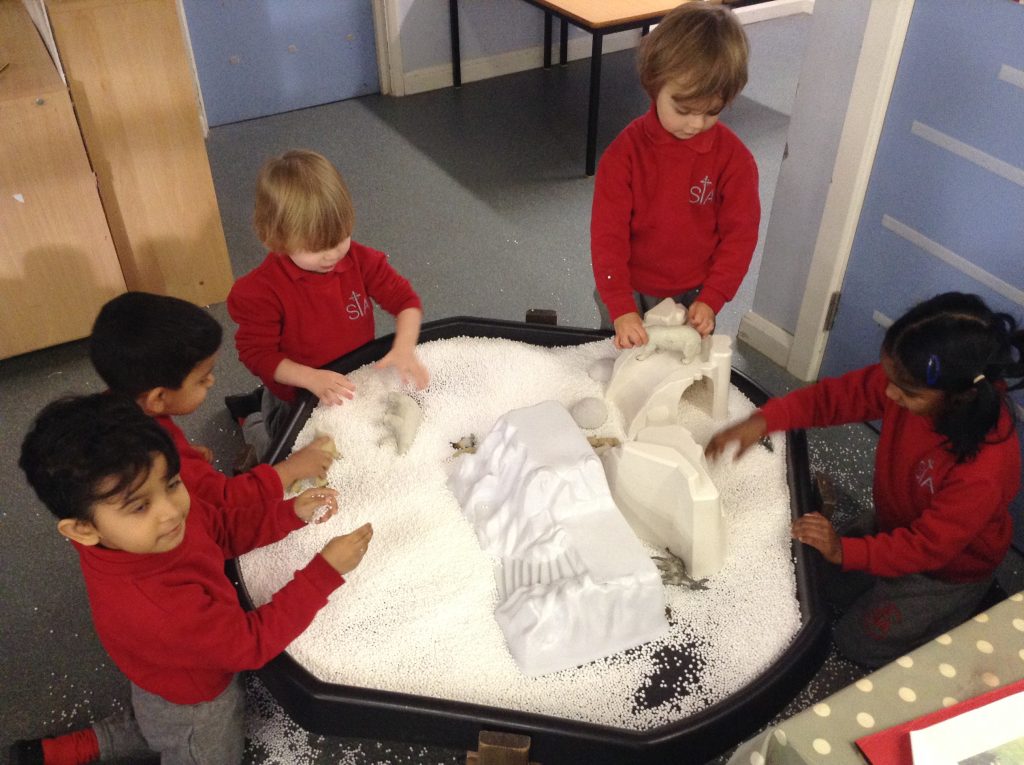 Nativity Cribs
As part of our learning about the Birth of Jesus, Reception children with the help of their grown ups at home made some beautiful cribs. Fr Alex then came in to bless all of the cribs and talk about the Nativity story with us.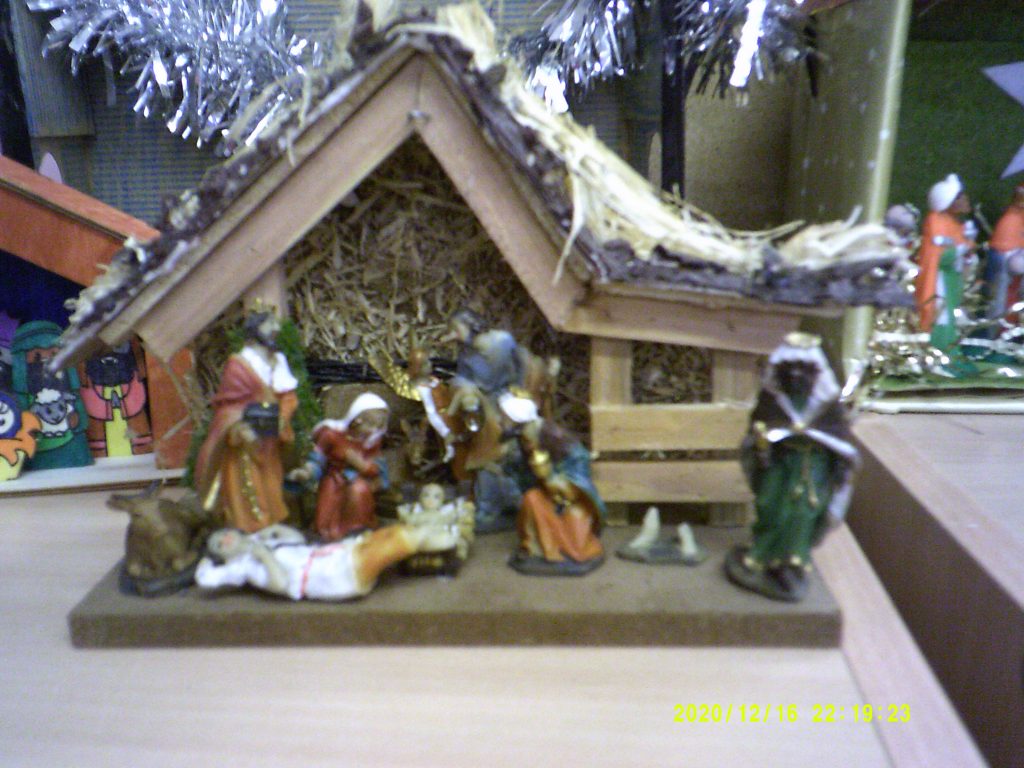 Welly Washing
At the beginning of December the Reception children washed their wellies in preparation for St Nicholas to visit. This is a Polish tradition to wash and clean your shoes and leave them out to see if St Nicholas will visit you. If he does he will leave a coin. The children were excited to see a golden chocolate coin in the morning!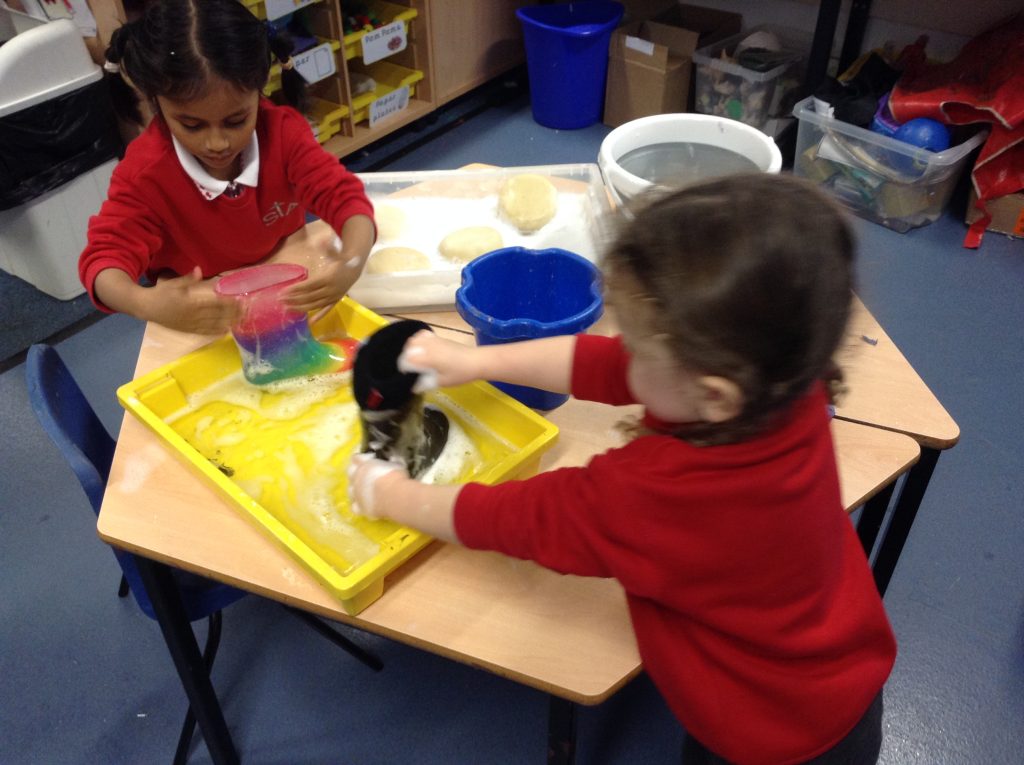 Baking for Watford Food Bank
Reception classes have been taking turns to bake tasty treats to sell after school every Friday. All money raised has been donated to the local food bank.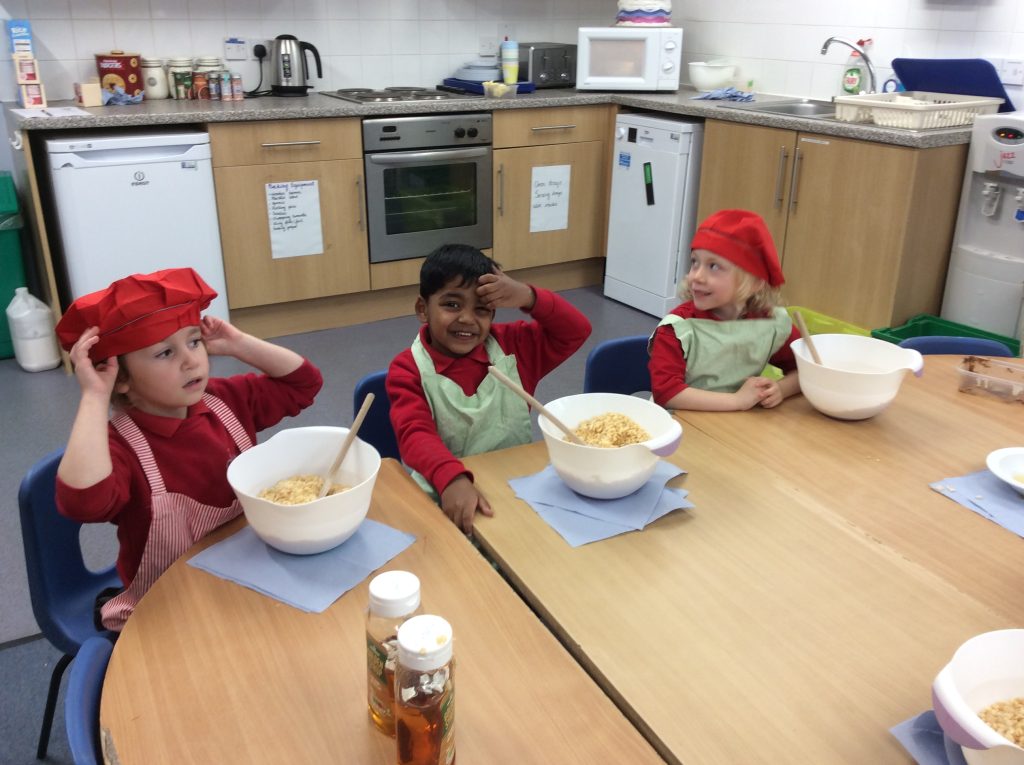 Sikhism
Children explored various resources based on Sikhism. They learnt about what can be found in a Gurdwara and compared it to a church.