Year Six Lisbon is taught by John McGinn and Year Six Padua is taught by Sarah McCabe. Their TA is Fatim Dossa. The Year Six classrooms are upstairs in the St Francis building and they share the back playground with the rest of KS2.
Weekly Class Updates
Isle of Wight Trip
In June Year 6 went on their residential trip to the Isle of Wight. The children had an amazing time experiencing different things. From going on a ferry to fossil hunting o the beach to riding different rides at a theme park and visiting Queen Victoria's Summer House- Osbourne House. The children all behaved impeccably and made memories that we are sure will last a lifetime. On our last night we came together as a year group and as a staff and had a mass overlooking the sea.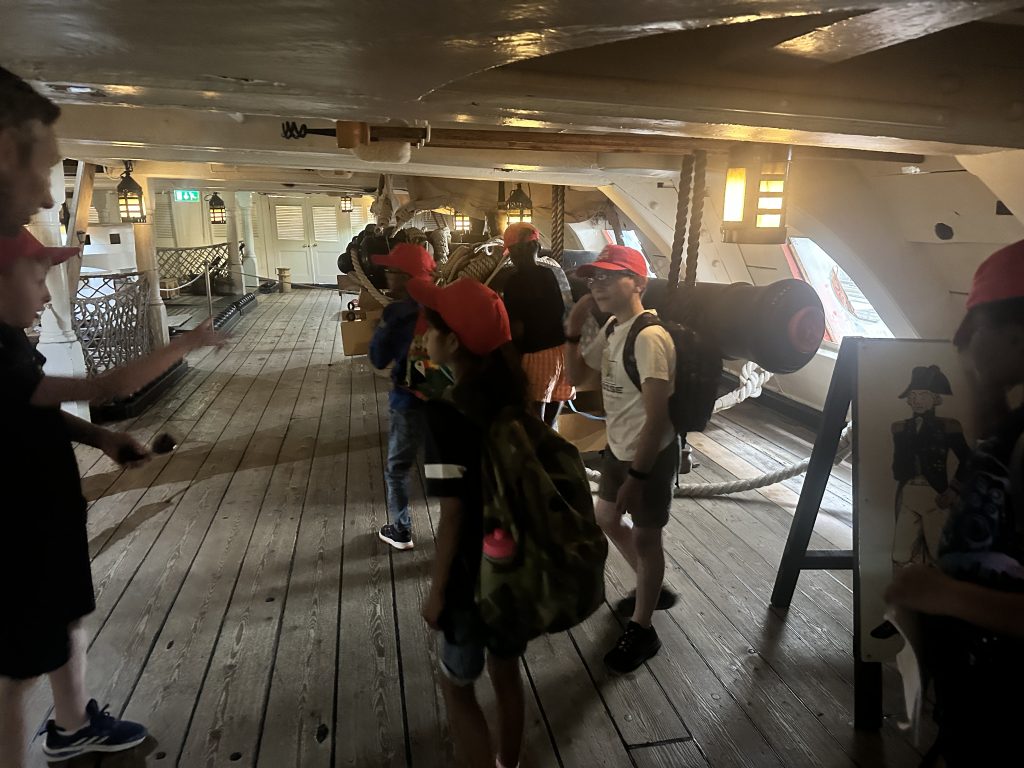 Our Trip to The Mosque
In March, we were lucky enough to visit The Al-Zahra Centre in Watford and have a talk with the Imam. We learnt a lot about Islam and some of the different rituals that Muslim people will complete and some of the shrines around the world. The children also learnt about the Imam Husayn and the different things that he did in his life, they then completed a project on this when they returned to school.
Athletics Competition
In February, Year 6 children took part in an indoor athletics competition. The children completed lots of different events such as, the standing long jump, relay races, speed bounce, javelin and chest push. The children thoroughly enjoyed themselves and we are very proud of how well they did and how well behaved they were.
Bletchley Park
In December 2022, Year 6 visited Bletchley Park. They completed a coding workshop where they discussed the work that was completed at Bletchley and saw an Enigma machine and learnt about how it worked. The children were also very lucky to receive a guided tour of Bletchley where they got to learn more about the work that was completed there and the people who worked there during the war. It was a fantastic experience for all the children to take a walk through history.
Evacuee Day
In November 2022 as part of our History topic, Year Six experienced what life would have been like for an evacuee during World War 2. They started the day creating their own gas mask boxes and learning how to use a ration book. They were also given a character for the day, this then correlated to a story of an evacuee and their experience. We stopped half way through our journey for some soup and finished the day reflecting on the experiences that they would have had.
Our Trip to Saint Joan of Arc
In November 2022, Year 6 Padua along with Year 5 Padua walked to Saint Joan of Arc. We spent the day there to experience a day in a Catholic Secondary School. They took part in many different activities throughout the day including a music lesson, drama and a science experiment.